Black Friday Deals.
add the finishing touches for less with our best black friday deals.
Do Black Friday in style! Enjoy up to 50% off everything from cosy throws and sumptuous bedding sets to beautiful bath mats and combed cotton towels with our Black Friday deals. You'll even find kids' cushions, boho mirrors and botanical curtains to upgrade your interiors. For extra savings, don't miss out on 20% off when you spend £75 sitewide. It's going fast! Shop the range today.
Read More
add the finishing touches for less with our best black friday deals.
Do Black Friday in style! Enjoy up to 50% off everything from cosy throws and sumptuous bedding sets to beautiful bath mats and combed cotton towels with our Black Friday deals. You'll even find kids' cushions, boho mirrors and botanical curtains to upgrade your interiors. For extra savings, don't miss out on 20% off when you spend £75 sitewide. It's going fast! Shop the range today.
Read More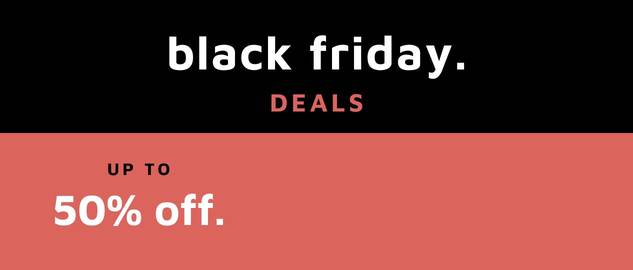 black friday deals at furn.com
Black Friday has begun! Whether your home décor style is contemporary, minimal, traditional, boho, or scandi, with our best ever Black Friday deals, there's something for everyone to update their interiors – for less. Grab up to 50% off on our unbelievable Black Friday deals, but hurry, offer ends Sunday at 11:59pm!
And it doesn't stop there… For extra savings, don't miss out on 20% off your order when you spend £75+ sitewide this Black Friday.
save up to 43% with our dangerously good duvet set deals.
Sleep easy knowing you're saving money on your next bedroom transformation! Whether you're looking to make a striking statement, or want to create a relaxing and serene feel, look no further than our Black Friday bedding deals. With duvet sets available in kids', single, double, king, and super king sizes, there's something for every member of the family.
Find a variety of super-soft and durable fabric compositions in our Black Friday deals. Enjoy the comfiest of sleeps with everything from sumptuous 100% cotton and deluxe 200 thread counts to crisp polycotton and smooth cotton sateen to cosy up in. Our full Black Friday bedding range is machine washable, making it ideal for busy family life.
Brighten up your bedroom with an array of stunning colourways to choose from. Discover the bold shades of lemon yellow, mint and coral for a vibrant look, or go subtle and soothing with dusky blush, pastel lilac, and fresh white. If it's darker sophistication you're after, there's classic navy and warm burnt orange tones.
With a variety of gorgeous patterns, you're bound to create the bed-scape of your dreams. Browse through and find romantic floral blooms, global Aztec designs, contemporary geometric motifs, and eye-catching animal prints to add that pizzazz you're longing for. Many of our bedding sets come with a stylish reverse meaning not only do you get up to 43% off the price, but you also get two beautiful looks in one.
get up to 42% off your cosy night in with our snuggly throws.
No home is complete without a throw! Perfect for layering up and draping over sofas, beds, and chairs, and ideal for wrapping yourself up in on the long cold evenings – add the finishing touches with our cosy range of Black Friday throw blankets.
Snuggle up in huge savings with throws in irresistibly soft heavyweight fleece, chunky textured weaves, and plush velvet reverses – so soft, you'll never want to sit on the settee without one! For a boho addition, we've got tasseled fringes to add an effortless look to your sofa-scape.
Our Black Friday throws come in an assortment of colours to perk up your living room or breathe colour into your bedroom. Discover your new favorite shade with rusty orange, midnight blue, warm ochre, and natural beige hues. Peruse pattern aplenty printed onto our Black Friday throws – if you love a Scandi woodland scene or traditional checked tartan, then have we got a throw for you!
grab 29% off our bobble bath mats.
Sink your feet into savings with our stylish bobble bath mats. Manufactured from the softest 100% cotton and woven into a visually stunning bobbled bath mat, your toes and interiors are in for a real treat. No matter your bathroom décor, with a range of colourways, we're bound to have the ideal shade to complement your colour scheme – find our bath mats in ivory, ochre, red, green, and grey.
Not only are our bobble bath mats a versatile addition to your bathroom, they're also quick drying and ultra-absorbent, meaning you'll never again find puddles on your bathroom floor. Both safe and stylish, our full range of Black Friday bath mats have anti-slip qualities so you can be confident it'll stay put as you step from shower to floor, totally stress-free.
find luxurious combed cotton towels with up to 42% off.
Gentle on the skin, soft, fluffy, and plump – our Black Friday towel deals are a dream. Made from 100% combed cotton with a 650gsm thickness, with our Loft towels, you'll step out of the shower into ultimate luxury. Find our towels in a subtle and beautiful blush pink hue to make your bathroom look even more beautiful. They're designed to retain their colour meaning they'll look newer for longer.
Discover our towels in a variety of sizes – with sets of four face towels, hand towels, bath towels and larger bath sheets to wrap yourself up in after a bath, there's something for every bathroom need. Create that spa-like feeling in your bathroom – all our Black Friday towels feature a basket weave band for an effortless and signature look.
reflect your inner shopaholic with up to 38% off on our Black Friday mirrors.
Looking to spruce up your hallways, mantlepiece or bedroom walls? With our Black Friday deals, you'll see fabulous savings on selected mirrors. Mirrors don't only add style and personality to your spaces, they also work to open up a room by bouncing light around and reflecting your unique décor back at you – even better when you know you've only paid a fraction of the price!
Find our Black Friday mirrors in an array of frames, shapes, and sizes. If you're looking for something sleek and sophisticated, there are glamorous double mirrors with art-deco curves and angles in polished brass and matte black finishes.
If you're in search of something on the unconventional side, we have rustic and natural designs. Find rattan weaved mirrors lovingly hand crafted in India to bring an organic wooden element to your home. With classic rectangular shapes and quirky eye shaped mirrors, your walls will be graced with a one-of-a-kind look.
up to 43% off stylish eyelet curtains.
Beautify your windows with our Black Friday deals. You'll find a myriad of curtain colours to inject personality into your spaces – we're talking sunny ochre, relaxing blue, neutral beige, bold charcoal, and glimmering gold. Featuring a choice of patterns, you'll see lively botanical designs and contemporary geometric motifs to add flair to your window recesses.
All our Black Friday curtains are complete with stainless steel eyelet headers. Eyelet curtains provide the fabric with a soft, wide pleat and clean lines, and when paired with the metallic ring top, they offer a modern look. Get all the chic with no fuss – they're one of the easiest curtains to hang – simply thread the eyelets through the curtain pole and you're good to go!
Our curtains are fully lined for not only a flawless drape at your window but room darkening qualities too, meaning you get plenty of style as well as privacy and darkness. Made from super-soft, hardwearing, and stain-resistant polyester, our Black Friday curtains are perfect for family homes where crayons and muddy pawprints find themselves wayward. Discover our curtains in a variety of popular ready made sizes to fit your windows.
get into the festive spirit with up to 33% off christmas bedding.
Tuck yourself up and turn your home into a winter wonderland with our super-soft Christmas bedding. Full of seasonal joys, you'll find an assortment of gorgeous designs created lovingly by our in-house designers. See Santa and his elves having a boogie in the toy workshop, illustrations from the classic 12 Days of Christmas song, and snowy village scenes featuring kids making snow angels, families ice skating and sleigh rides galore. You can even have a fun game of hide and seek with Santa as he disguises himself as Christmas trees amidst a crisp polycotton duvet cover.
Many of our Christmas bedding sets come with a plain-style reverse, meaning you won't need to pack away your bedding for the 11 months that it's not Christmas time – you can rock it all year round (as well as around the Christmas tree). Take a look and find red and white candy cane pinstripes, green polka dots, and elegant yellow leopard print reverses.
wrap up warm with 25% off our seasonal christmas throws.
Get all toasty with a mug of hot chocolate and our Black Friday Christmas throws. Find delightful seasonal designs printed onto luxuriously soft heavyweight fleece fabric. Discover all things magical with village scenes featuring snowmen, reindeer, and Christmas lights as well as whimsical depictions of the 12 Days of Christmas song – they're all there, with swans a-swimming, lords a-leaping, and drummers drumming to their hearts content.
Our Christmas throws can be used on beds, sofas, and chairs alike and are a sure way to turn your home into a merry grotto. With a choice of glorious festive colours there are snowy whites, pine tree greens, and reds as bright as Rudolph's famous nose.
put a smile on your little one's face with up to 57% off kids' cushions.
If your kids are turning into little interior designers and calling the shots in their bedroom makeovers, or their room simply needs a little more comfort and charm, our Black Friday kids' cushion deals are here and waiting! Find soft, plump, and adorable designs to add character to their bedroom or nursery.
Give them all your love with heart and tear drop-shaped cushions in an assortment of sweet pink hues. Whether they like it bright and vibrant with hot pink or prefer to go subtle with blush and lilac, you'll find the perfect shade for your little princess's throne. With cute pom-pom trims, quilted finishes, embroidered details, and smooth velvet, it's all comfort and hugs.
For children who have rooms more on the minimal side, find cushions in the shape of clouds. And with a plump 100% cotton fabric, it'll also feel like they're sitting on a cloud! All our kids' cushions are hardwearing, meaning if jammy fingers or teething mouths get a hold of them, they'll endure it.
let them sleep sweetly with up to 50% off kid's bedding.
Roll up, roll up… Discover wild and whimsical scenes from the circus and the zoo with our Black Friday kids' bedding deals. Spark their imagination with everything from exotic tigers, zebras, and lions to dreamy scenes of big-top tents, hot air balloons, and bright white stars. With both toddler and single sizes, we've got all ages covered.
Our Black Friday kids' bedding features a reversible design, meaning if they get bored of one side, you can switch it to the other side for a midweek refresh! Find our kids' duvet sets in sumptuous 100% cotton and crisp polycotton blends. Fitted with a button fastening, our kids' bedding can easily be popped in the wash whenever it needs cleaning – a must for all children's bedrooms!
what is black friday?
Did you know the term 'Black Friday' was thought to have first been used all the way back in 1869 to describe the crash of the USA gold market? But that's all a bit negative for our liking. The Black Friday we know and love has taken on a whole new meaning – it refers to the time after Thanksgiving where shoppers would spend all their money on discounted items… and so began the tradition of Black Friday deals.
It now spans over a longer period than just one lonely, hectic Friday, with many retailers (including us!) having a whole week of amazing Black Friday deals, and then yet another week of Cyber Monday deals where there are plenty more huge discounts to be had.