Back to top
Red Throws.
Introduce bright colours to your room with a statement red throw.


Discover our wide range of red throws available in a variety of textures, designs and compositions. If its a soft ruby, deep rust or bold burgundy you're searching for, we have the perfect shade for your home. Shop the collection. A lucky colour that creates a warm and welcoming feel, red is perfect for throwing across the bed or snuggling in on the sofa. You're sure to find the perfect red throw for your space in our collection.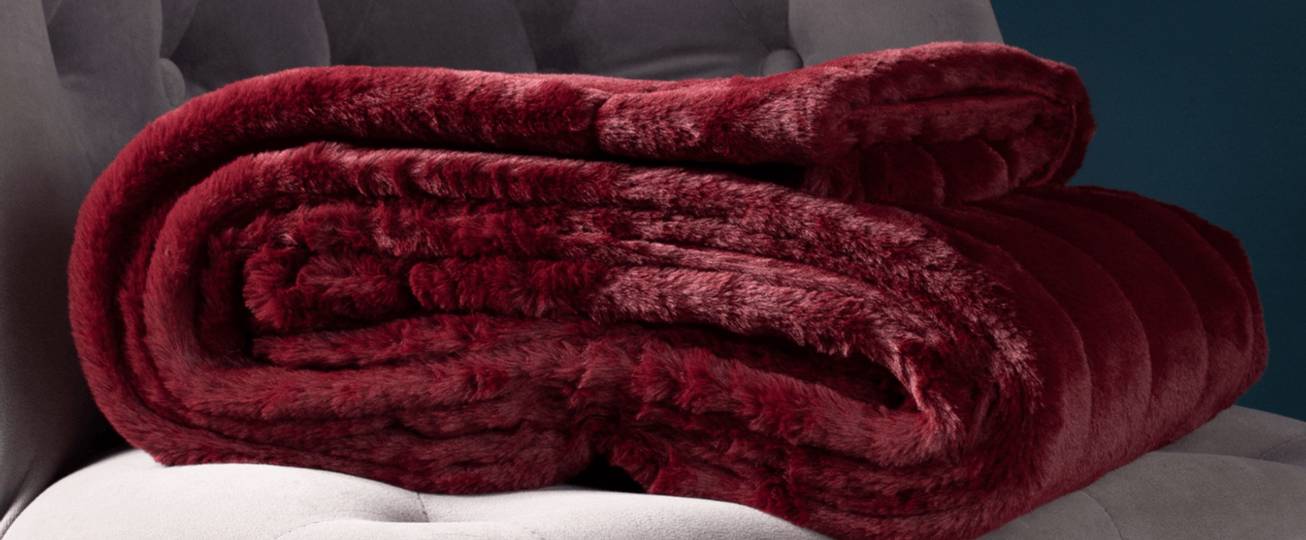 red throws at furn.com
In Asia, the colour red is considered a sign of good luck and is often found on flags and kimonos. Most Japanese children even draw the sun as a big red circle opposed to yellow. Adding elements of red to your home will make your guests feel welcome and cheery when greeted by the bright colour. You can achieve this by adding luxuriously soft red throws to your interiors!
red fleece blankets.
You haven't experienced real comfort until you've wrapped yourself up in one of our snuggly red fleece blankets. Perfect for the winter, these durable red fluffy blankets are machine washable making them suitable for everyday life. You will also discover stunning red Christmas blankets in this collection including red check throws to complement your Christmas bedding.
red knitted throws.
Whether you prefer a classic woven herringbone blanket to spread across your bed, or a voluminous red chunky knit throw to wrap up with in the cooler months, you're bound to find the perfect one for your needs in our large collection of knitted throws!
how to style your red throw.
Throws are versatile furnishings as they can be used to style various rooms and pieces of furniture around your home. Grab some styling inspiration and discover how to dress your sofa and how to use throws around your home. You will be a pro before you know it!
Although our blankets and throws can be used in any room in the home, we do not recommend these products for young children. Please use responsibly.