Cuddle up on the sofa, layer on your bed or drape gently over a chair, there are infinite ways to style a throw - so here's 5!
---
A perfectly styled throw is one of those things that looks effortless, but it actually takes time and thought to get right. So we thought we'd give you a head start and take the hard part out of it with our guide to styling throws in your home.
From sofas and chairs to beds and outdoors, we've got everywhere covered. Make adding accents of colour and texture to your home a breeze.
what are throws used for?
Throws are the ultimate interior accessory. They combine style and practicality - they can make your sofa look full and interesting, and they're perfect for snuggling under when the weather gets chilly. Throws are similar to blankets and bedspreads, but with a couple of key differences. Namely size (blankets tend to be bigger), and bedspreads are designed to cover beds.
A throw can refresh or update your space in an instant. If there's a new interior trend that you're loving, but you're not sure how to incorporate it – a throw is a quick, easy and affordable way to inject colour, texture or pattern into your space without a big overhaul.
---
cascading over chairs.
Dining chairs looking bare? Your trusty reading arm chair feeling a little chilly? Then a throw is the perfect answer. And there are loads of ways to style them on chairs too!
Fold it neat and drape over the back of your chair to create the illusion of a contrast chair back. Too tidy? Throw one over the arm of your armchair and let it fall on to the floor – it's not for everyone, but it does look great in photos. For something more practical, grab the middle of your throw and place it on the top of your chair. It'll cascade on to the front and down the back of your chair, making it aesthetically pleasing from all angles.
---
slung over your sofa.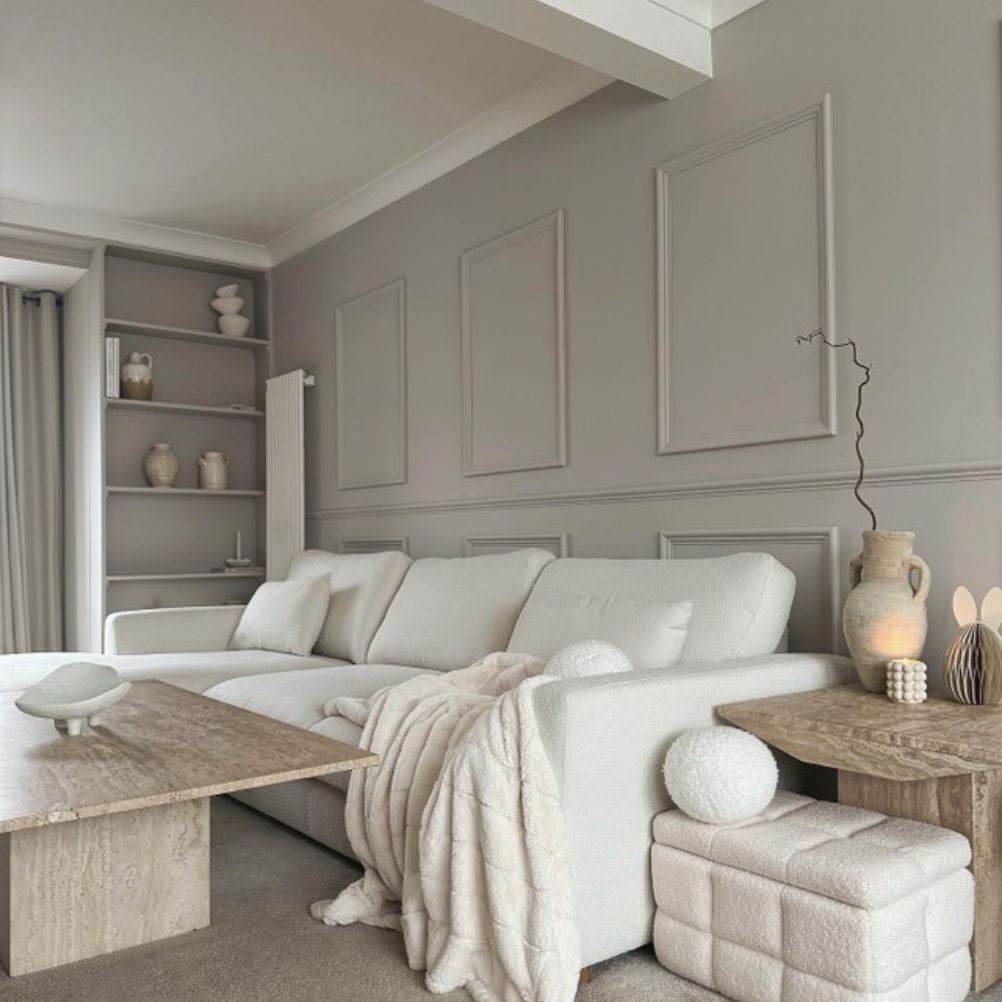 Of course your sofa needs a throw. Perfect for adding texture, colour and interest, your sofa looks practically naked without one. They also come in handy for movie nights and Netflix marathons.
Got a lightweight throw? Fold it lengthwise into thirds and then halve it. Tuck it neatly over the arm of your sofa, with any fringing, tassels or detailing on the outside. If this is too prim and proper, ruffle the throw so it doesn't lie flat.
For a throw-styling moment that's utterly relaxed, go for a casual drape. Loosely fold your throw in half and drag it over the corner of your sofa, allowing some of the fabric to fall in front of the sofa and some over the arm or the back. Step back and tweak to your heart's content. Not sure? Just have a go, and take a picture – you'll soon see where it needs help.
---
bring it to your bed.
Your bed is prime throw real estate. Use a throw (or throws, multiple!) to add layers to your bed, making it look even more inviting. It'll help keep you warm on those chillier nights too.
One of the most important questions to ask before you start styling your bed with a throw is; how wide is your throw? If your throw is wide enough to cover the entire width of your bed, you can simply fold your throw length-wise and drape across your bed for a classic look.
If, on the other hand, your throw is smaller than that, then you'll need to get a little more creative. One of the best ways to style a decorative throw like this is to layer it on top of a complementary blanket. Fold it neatly, loosely or just drape it over the corner, and you'll have a magazine-worthy bed.
---
snuggle up outdoors.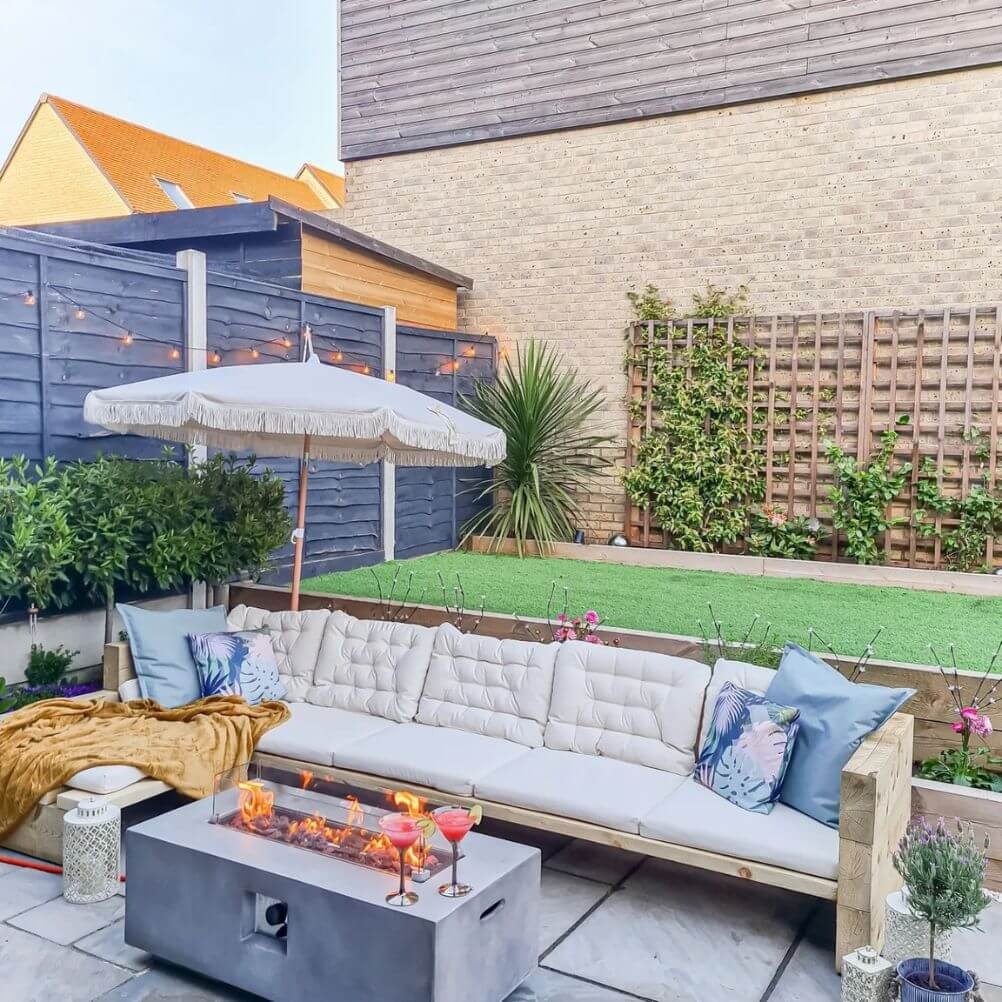 Is there anything better than when you're sat outside in the sun with a glass of your favourite tipple? We don't think so either. But when dusk falls, and the sun goes in, it can get chilly quickly. Luckily, a cosy throw can make all the difference.
When it comes to styling your throws outside, apply the same techniques as we've talked about above for your outdoor sofa, dining set or chairs. Often outdoor seating is waterproof, but you can soften it up with throws that are usually meant for indoors – just remember to bring them inside at the first sight of rain!
---
styling your storage.
Even storing your throws can be a styling moment. Use a basket – wire or rattan – and fill it with beautiful throws, making sure that you leave one cascading out of the top. It'll look effortlessly chic.
Rather keep it organised? Try rolling lighter weight throws up and popping them in your basket upright, or stacking them on a shelf.
If you're short on floor space, try a ladder. Leaning against a wall, you can drape two or three lighter weight throws over the rungs, perfect for when space is at a premium.
---
---
---