Heritage prints by Edinburgh Weavers. Luxury finishes by us.
---
We're delighted to announce our first branded collection of 2023 - EW by Edinburgh Weavers. It's a gorgeous luxury bedding collection in partnership with one of Britain's most well renowned fabric designers, and we're so excited to share it with you.
The collection features a curated selection of eight iconic designs from the Edinburgh Weavers' almost 100-year-old archives, from contemporary takes on traditional designs to vivid stained-glass inspired prints.
Our in-house designers combined Edinburgh Weavers' finest prints with timeless, luxury finishes and fabrics, intricately recreating each design in a variety of colourways. Each bedding set is digitally printed for detail and richness, on 200 thread count cotton sateen or luxury slub cotton, and finished with contrast piping.
Blending the artistry of Edinburgh Weavers design with luxury linen, the collection gives customers the chance to own beautiful and luxuriously-finished prints in their own home – as seen in the likes of The Savoy, Claridge's and The Berkley.
---
morton.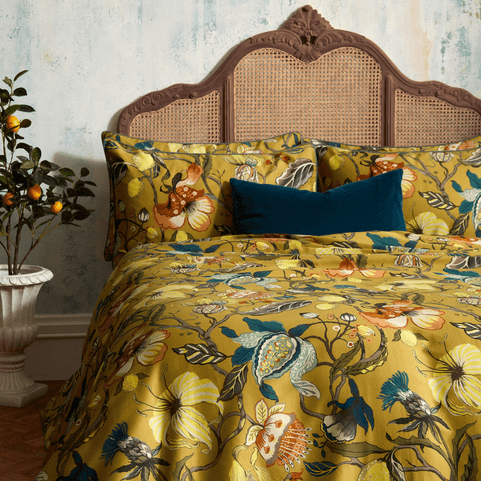 Dedicated to Edinburgh Weavers pioneer Alastair Morton, Morton's bold and daring art is paired with EW's classic signature floral style in this design. Morton is available in Teal, Chintz and Ochre.
aretha.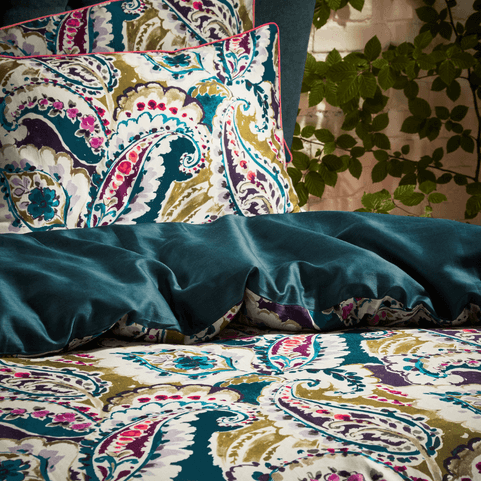 Aretha is inspired by traditional Persian paisley prints, interpreted in rich jewel tones on cotton sateen fabric for those looking for added luxury in the bedroom.
---
flyway.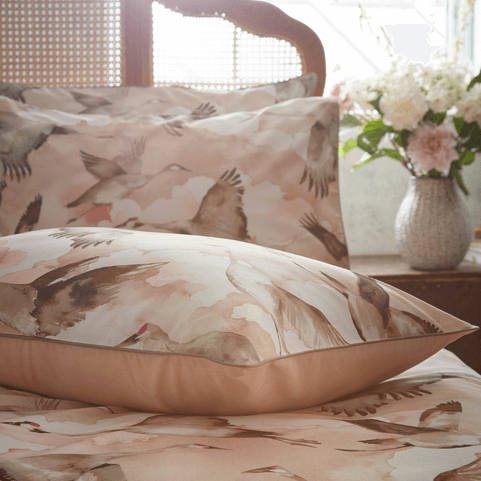 A watercolour inspired collection for fans of airy interiors, the Flyway is available in Ink, Natural and Blush colourways.
---
lavish.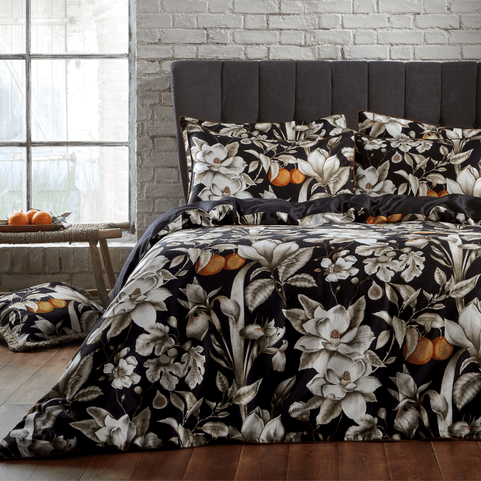 Owing its inspiration to the lush surroundings of Kew Gardens and classic botanical illustrations from Pierre-Joseph Redout, Lavish is available in Noir, Moss and Blush colourways.
---
liberty.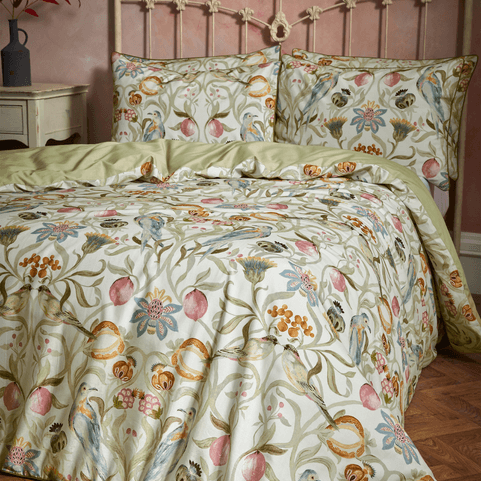 Liberty lifts inspiration directly from Edinburgh Weavers heritage, with its symmetrical design and nature-inspired prints being ideal for those fans of the Arts and Craft Movement. Available in Stone or Navy.
---
magali.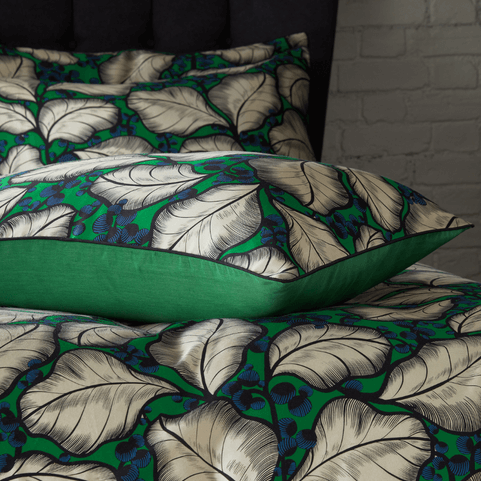 A modern take on a stained-glass window, Magali is a unique design for those with bold taste available in Mint, Ochre and Emerald colourways.
---
malory.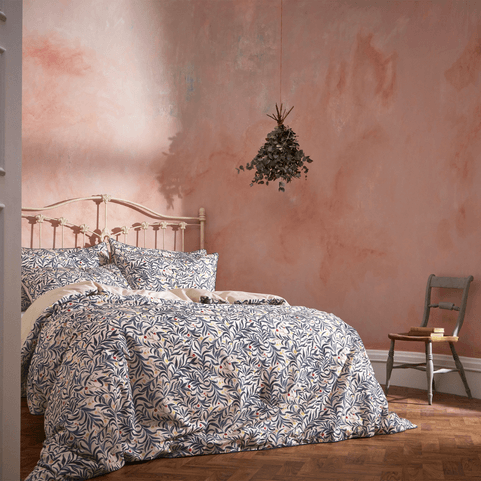 Malory is a quintessentially British take on the classic heritage print, for those who are fans of William Morris and the Arts and Craft movement, available in Eucalyptus, Navy and Blush.
---
tivoli.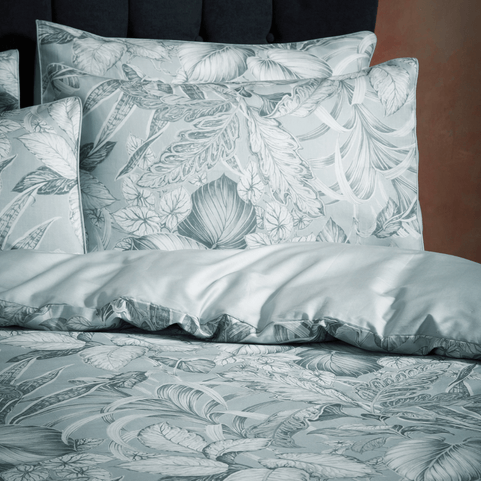 Tivoli is a nod to more tropical climates, think Havana-inspired prints with a British twist available in Cirrus and Gilt colourways.
---
---
---