Back to top
Round Cushions.
360 degrees of style.

When it comes to accenting your space, finding the right cushion can make the world of difference. Like a crown jewel, an eye-catching cushion design can take your space to new heights, or even add an entirely different spin to a room's style. Our collection of round cushions features bold, vibrant designs – guaranteed to turn heads and grab attention. Shop the collection today.

Available to purchase as cover only or pre-filled with polyester, our collection includes round chair cushions that are materially sturdy and ideal for busy use. Our durable hollowfibre filling has no problem keeping its shape, and its hard-wearing quality makes our cushions perfect for busy on-the-go environments. So, whatever your plans, our round cushions collection will have you covered.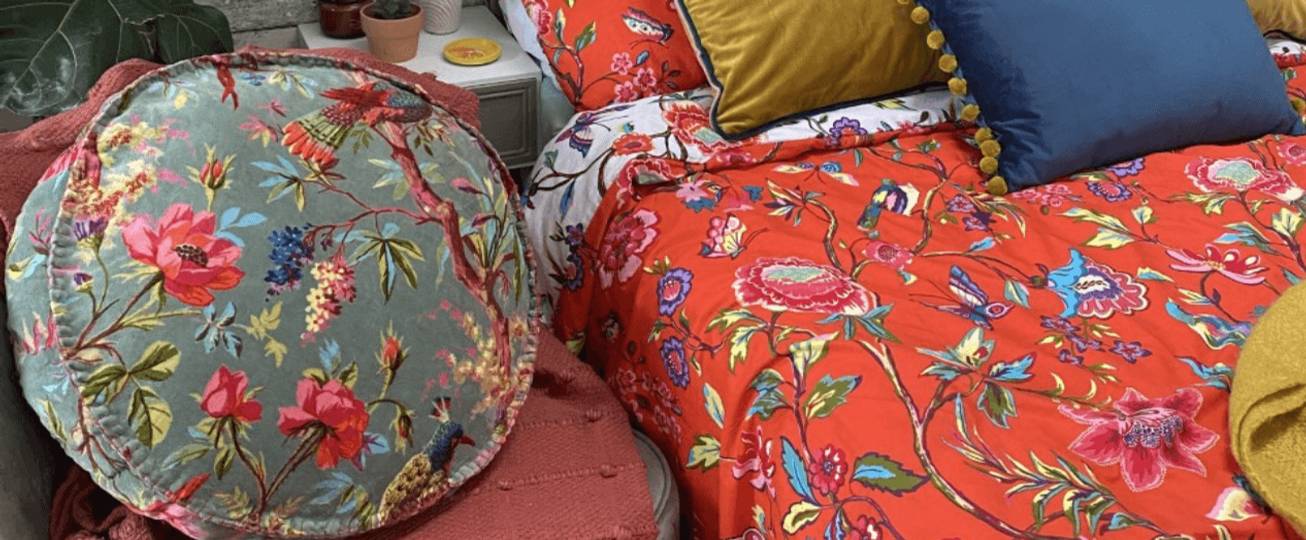 round cushions at furn.com.
Looking to go outside the box with your décor accents? Our stunning collection of round cushions features detailed bohemian and nature-inspired prints, sold in a set of beautifully contrasting colour schemes. From gleaming orange and yellow hues to more muted teal and mineral shades, our round cushions are ideal for dressing up or down.
Pre-filled with polyester or available as cover only, there are plenty of options for where you might add one of our round cushions to your décor. Our hollowfibre filling is ultra-lightweight and perfectly portable, named after its hollow strand of polyester which traps air and creates a soft airy feeling. Unlike most down feather options, our hollowfibre inserts require little to no plumping, ensuring that your cushion retains its shape and always has a little bit of life to it. Its durability is impressive too, made from 100% hard-wearing polyester in a double stitched polypropylene casing. So, whether you're looking for stylish accents or a soft place to rest your head, our pre-filled round cushions will do the job.
Need help sizing your cushions or filling your own cover? Check out our handy cushion sizing guide.
how to style round cushions
While their box-shaped counterparts have long been the dominant choice for decorators, the quirky round cushion has been on a recent rise. In quite a few contemporary styles, round seat cushions have emerged as a playful alternative to more conventional décor choices.
Their soft, round shape creates feelings of warmth and embrace, perfectly fitting the vibe of on-trend styles like Scandi and Mediterranean. So, if you're looking to make your living room sofa look that bit more inviting, a round cushion might be just what you need. Not to worry if you have a sofa full of rectangle cushions already – round cushions contrast beautifully with more traditional shapes, and will add a little splash of fun without hindering your sophisticated aesthetic.
If you're really looking to go all out, our round cushions couldn't fit better with a more eclectic or bohemian decorating style. The boho aesthetic is all about celebrating the strange and unconventional, so a round cushion is already a bit bohemian in itself. If you want to go even further outside the box, our audacious designs are sure to stand out and become a focal point of your space. From luminous yellow round cushion covers splashed with bright red detailing, to midnight blacks brought to life with spots of baby blue – our round cushion collection is full of showstopping styles that look great from every angle.