Back to top
Marble Wallpaper.
add a little (or a lotta) luxe with marble effect wallpaper.

Going for glam? Then it has to be marble wallpaper. Adding glitz to your walls, it's ideal for any number of different interior schemes. Whether you're looking for all out glamour or a more subtle feel, the swirls and whirls of our marble effect wallpaper will complement any room. Its paste-the-wall application means that it's really easy to hang too. Shop the collection today.

Don't forget that you can get samples of all our wallpaper – perfect if you're not quite sure which wallpaper is the right one for your room. Don't know how much you need? Our handy wallpaper calculator estimates the number of rolls to cover your space.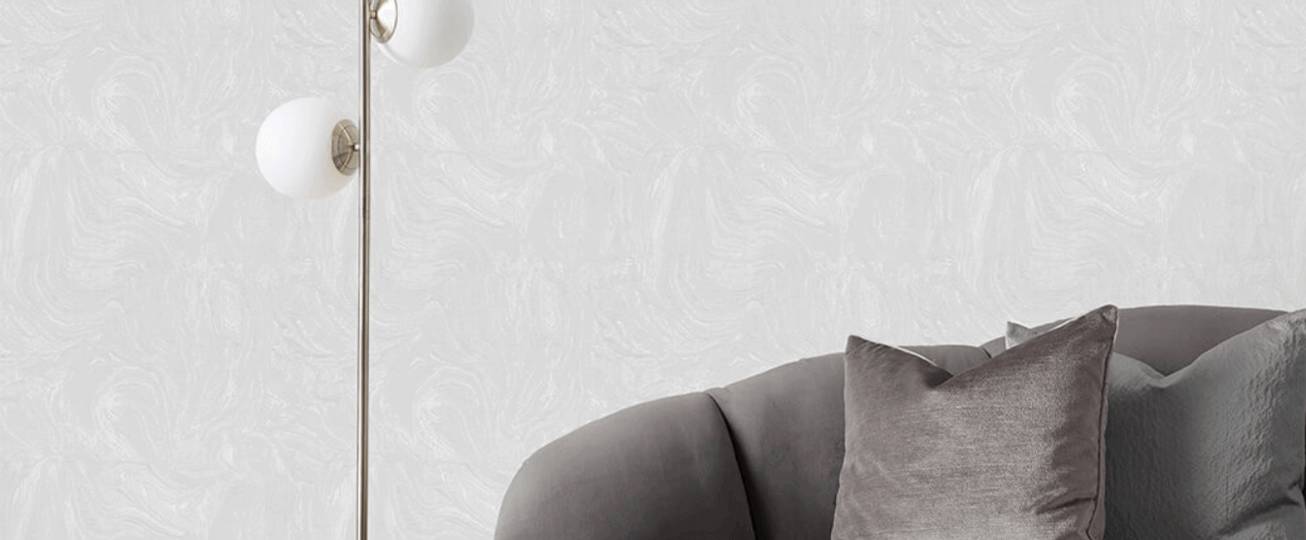 marble wallpaper at furn.com
Discover our selection of marble wallpapers. Beautifully made with tonal eddies of colour, our marble effect wallpaper is perfect for the bedroom, dining room or living room. It's durable, wipeable and hardwearing, so you don't have to worry whether our wallpaper will survive your busy family life.
All our marble wallpaper is paste-the-wall, so you can transform your space in no time, no stress and no trickiness. Simply apply the paste to the wall with a roller, then stick your chosen wallpaper to the wall (told you it was easy).
Not sure which wallpaper is the right one for you? Our wallpaper buying guide will help you decide on design, application, room types and more.
what goes with marble wallpaper?
Marble is a high-end building and decorating material that's been used to convey luxury for thousands of years. Just take a look at the Pantheon in Rome, the Taj Mahal in Agra, the Marble Arch in London and a myriad more buildings and monuments – all resplendent in marble. Today, it's commonly used in kitchens and bathrooms, but we've got a hack for you. You don't have to break the bank getting the luxe marble look – just use our printed wallpaper!
Our marble wallpaper is a versatile addition to any room scheme, whether you're looking to create a space that's all about the luxury or something more soothing. It can go with minimalist stylings or maximalist tendencies – it's all about how you use it.
Use in a bedroom for an indulgent, yet calming space. Hang on one wall behind your bed to make a feature of the wallpaper, and pair with a similar colour across the rest of the walls. If you're not sure what to go for, grab a sample and take it with you when you're buying paint. Go tonal with your accents, and accessorise with marble lighting or similar style soft furnishings.
Hang marble wallpaper in a living room for a fun, sociable space. Use on all the walls and combine with unusual prints and patterns on your sofa, cushions or curtains. Don't be afraid to clash a little – or go in with the same pattern to create a colourful mix of the colours you can't get enough of. Go ahead and indulge your senses!