Back to top
Rustic Furniture.
ground your space in natural beauty with our rustic furniture collection.


Whether you long for lazy days in a cosy log cabin, love the roughed-up radiance of natural woods and metals or simply relish the reliability of well-crafted furnishings - allow us to introduce you to our rustic furniture collection. Explore quality-made desks, drawers, shelving units and more in a range of organic wood and bright painted hues. Shop the collection.


Kiss cookie cutter furnishings goodbye and bring individuality to your interiors with our rustic furniture collection. From fitting out your traditional farmhouse to bringing an artisanal touch to your contemporary townhouse - our collection offers quality materials and straightforward designs that make an ideal fit for every interior style.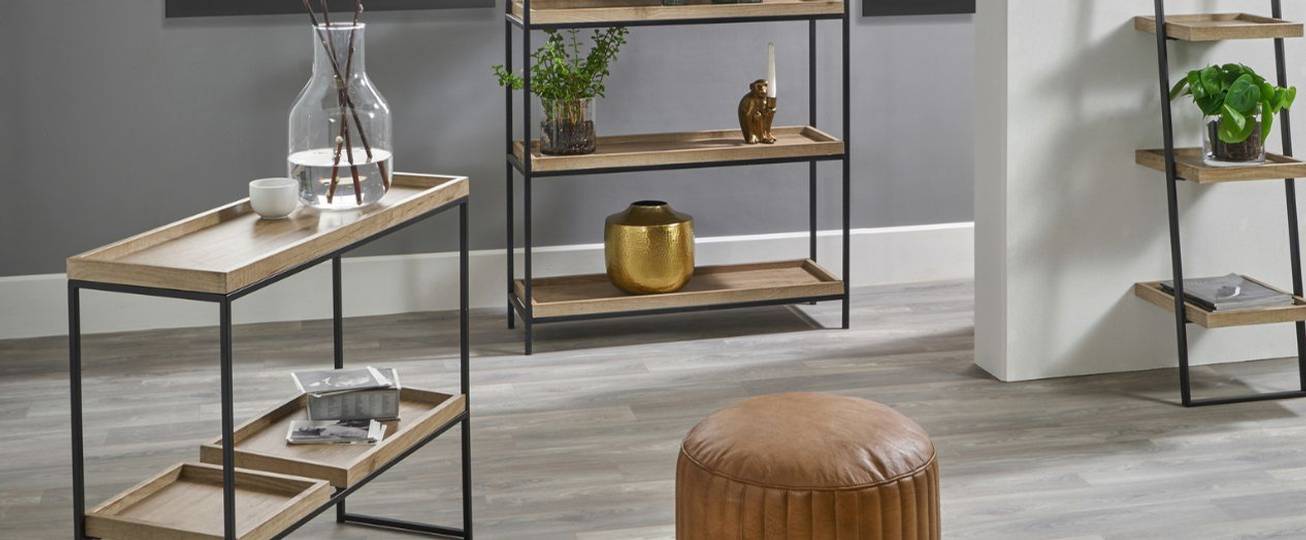 rustic furniture at furn.com.
Natural, unpolished and grounded in quality designs that stand the test of time - discover the cosy charm of our rustic furniture collection. You don't have to live in a lumberjack's log cabin or a quaint country cottage to enjoy the pared-back beauty of rustic interiors. As it's quite laidback and unembellished, rustic design is actually one of the simplest styles to recreate in your space, and offers a warm, inviting look that works a treat in any contemporary home.
Ready for a rustic decor remodel? We've tons of options to help you nail the look, from charming rustic cushions and throws to dandy duvet covers that promise the perfect doze.
Fancy a full fix of new furniture for your home? Take a look at our full selection for quality designs from all sides of the interior style spectrum – from tasteful tables to sturdy shelving units, chest of drawers and more.
what is rustic furniture?
The term rustic gets thrown around a lot when talking about interior design and decor, which makes any accurate definition kind of hard to pin down. We all know what rustic design is to a certain extent - simple, calming and invitingly warm - but what exactly goes into curating a rustic home?
The first thing to realise when it comes to rustic furniture and interiors is that they encompass a fairly broad spectrum. Any home that's focused on looking organic, aged or distressed can be considered rustic - from a breezy coastal beach house to a quiet country cottage. However, you don't need to be in possession of a flourishing farm or a lakeside cabin to rig your home up with first-rate rustic style.
For a convincing rustic aesthetic, put plenty of focus on natural materials and try to squeeze as many organic elements as you can into each room. Stone and real woods with heavy grain are your best friends when finding rustic furniture, and natural textiles like jute, canvas and hessian make ideal rustic fabrics. Think natural, handmade (or handmade-look), simple and well-built, and you won't go far wrong in fashioning a rustic home aesthetic.
how to style rustic furniture.
Relishing our rustic furniture but not sure how to make it work with your current decor? Well, the good news is that it's a surprisingly easy style to complement and coordinate with. Because it's such a broad interior style that covers everything from calm coastal dwellings to the contemporary country farmhouse – you can make just about anything fit the rules of rustic design.
The main thing to keep in mind when designing a rustic home is that everything should be kept as natural, pared-back and unfussy as possible. Make sure your furniture is mostly made from natural materials like stone, wood and metal – the more organic, heavier and less polished-looking the better. Reclaimed wood, recycled metals and real bricks are all common sightings in the rustic home - while synthetic materials, plastics and overly-embellished designs should mostly be avoided.
Keep your colour palette sparse and try to avoid overloading with oversaturated hues and busy patterns. A rustic colour scheme should be swarming with warm, inviting hues like creams, browns and earthy neutrals, while including natural fabrics at every opportunity. Opt for a soothing sofa arrangement of hessian and jute cushions, while building textural depth with tactile accents like knitted throws and faux fur cushions.