Back to top
Square Clocks.
unique, stylish square clocks.
Got some time on your hands? Have a browse through our unique square wall clocks. Complete with a fixed single keyhole hanging plate so you don't have to waste time struggling to put it up, our square clocks effortlessly combine minimalism and modernity. Shop the collection.Whether you're looking for an eye-catching centrepiece for your wall, an accessory to match your other furniture – or if you simply just want to know the time, our square clocks will fulfil your every need. Available in contemporary silver and traditional gold, these square clocks will look great on any wall and in every home.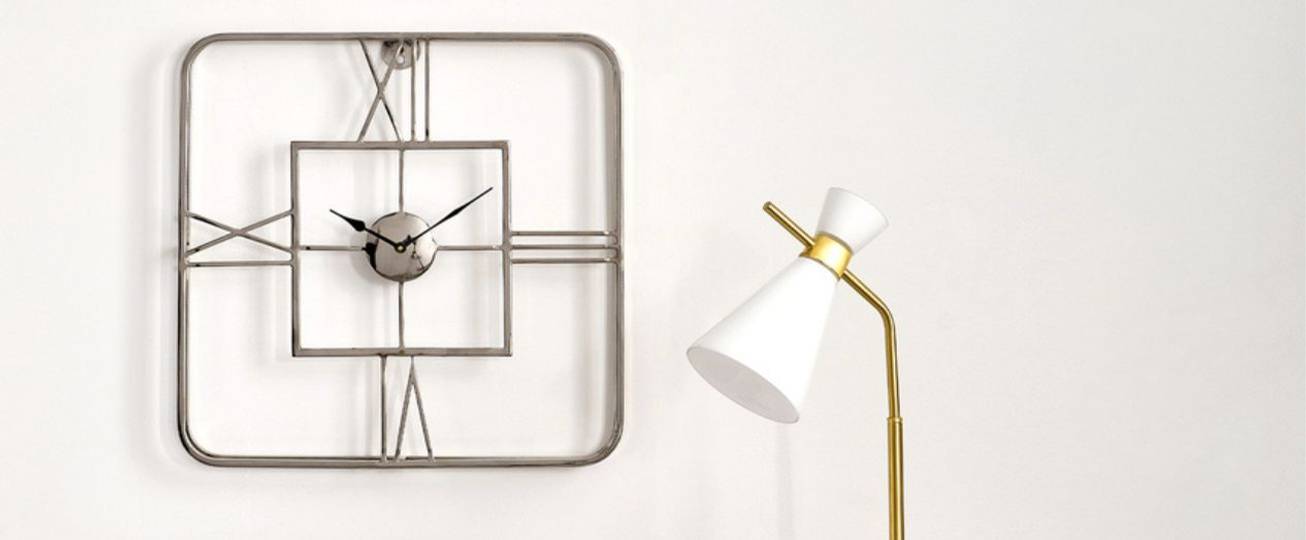 square clocks at furn.com
Our square clocks are an amazing accessory to complete your room and are a wonderful addition to your interiors as they are classic, but still bring a contemporary feel into your space.
Browse our other accessories to help bring the finishing touches to your home.
how to decorate with a clock.
Since the invention of smartphones, clocks no longer seem to be a necessity for the home. Instead, they've turned into a decorative item with a handy side. So, where do clocks look best?
Shelves are always the go-to when placing a clock, whether you want a smaller clock to sit on the shelf with decorations either side, or a larger wall clock to hang above.
For gallery walls, have your clock be in the centre with items placed symmetrically around to keep either side balanced. If you're using picture frames, consider using frames that are a different shape to your clock to really help your clock stand out.
With a large clock, it's easy to decorate the surrounding wall whilst also keeping the clock in focus. If you're more of a minimalist, use smaller pictures or mirrors to surround your clocks. Space them out to give your gallery wall a sentimental touch whilst not distracting from your glamourous new clock.
Though your square clock will look amazing in any room, we would suggest avoiding the bedroom. Having a clock in the bedroom may have you keeping an eye on the time whilst trying to fall asleep. Instead, place your clock at full view in the kitchen or living room and you'll never forget when to take the pizza out of the oven.