Back to top
Dotty Peter Rabbit™ Collection.
'Peter, who was very naughty, ran straight away to Mr. McGregor's garden'


Hop into a sea of confetti spots as the mischievous Peter Rabbit keeps up with colourful key trends. Stunning shades of lilac, mint and ochre will add a cheeky and joyous feel to your home.A quote from the designer - "I wanted to give Peter a fun colourful twist... I loved the confetti idea, and the thought of Peter having a party with his friends and used a bright multi coloured polka dot to convey this"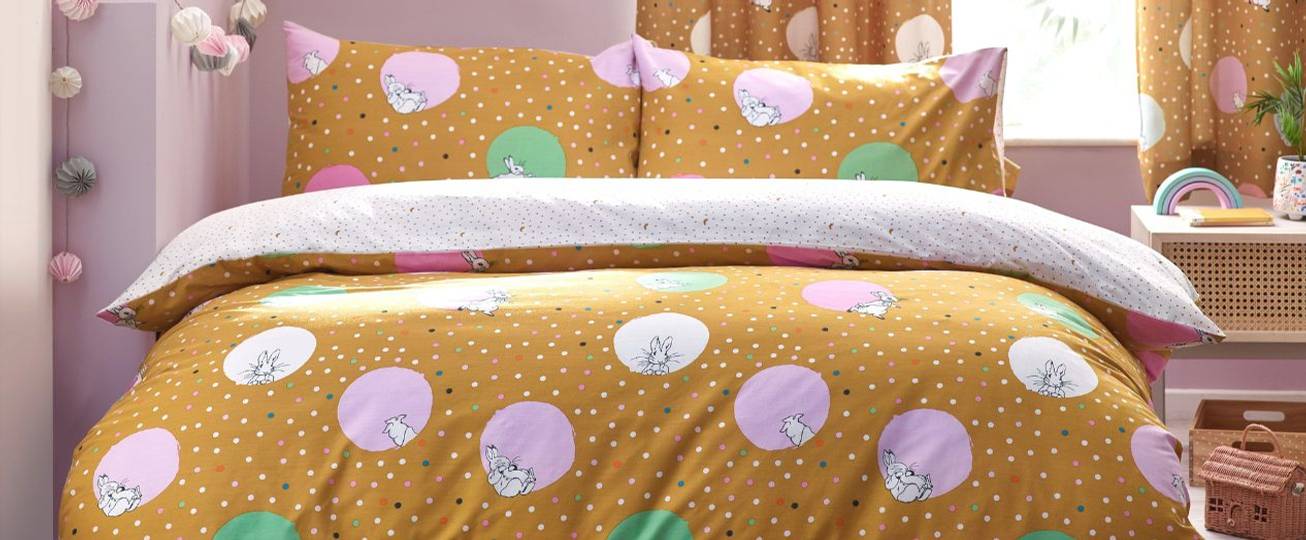 dotty Peter Rabbit™ at furn.com
We are dotty for a spotty pattern! This bright collection features sweet illustrations of Peter on a backdrop of multicoloured spots and polka dots.
what genre is Peter Rabbit?
The Tale of Peter Rabbit is a classic novel with a lasting message - 'you reap what you sow'. Although its audience is young, it won't stop your inner child appreciating the duvet sets in this collection which range from toddler to king size. This colourful dotty print takes a twist on the traditional illustrations with bursts of bright polka dots. This design is a mashup of contemporary and classic for the whole family to enjoy!