Back to top
Faux Fur Bed Throws.
cosy up in bed with a luxury faux fur throw.
Delve into our super soft, super cosy faux fur bed throws. An easy way to bring accents of colour and texture to your decor, faux fur bed throws will also provide comfort and warmth. Made with super soft velvet, and heavy-weight polyester, keeping warm this winter will be a breeze! Shop the collection. When shopping our faux fur bed throws there is a real variety of colours to choose from. Whether you're looking for a neutral cream, or a vibrant ochre, we guarantee that with such a large selection of bed blankets to choose from, you will find something to suit your style.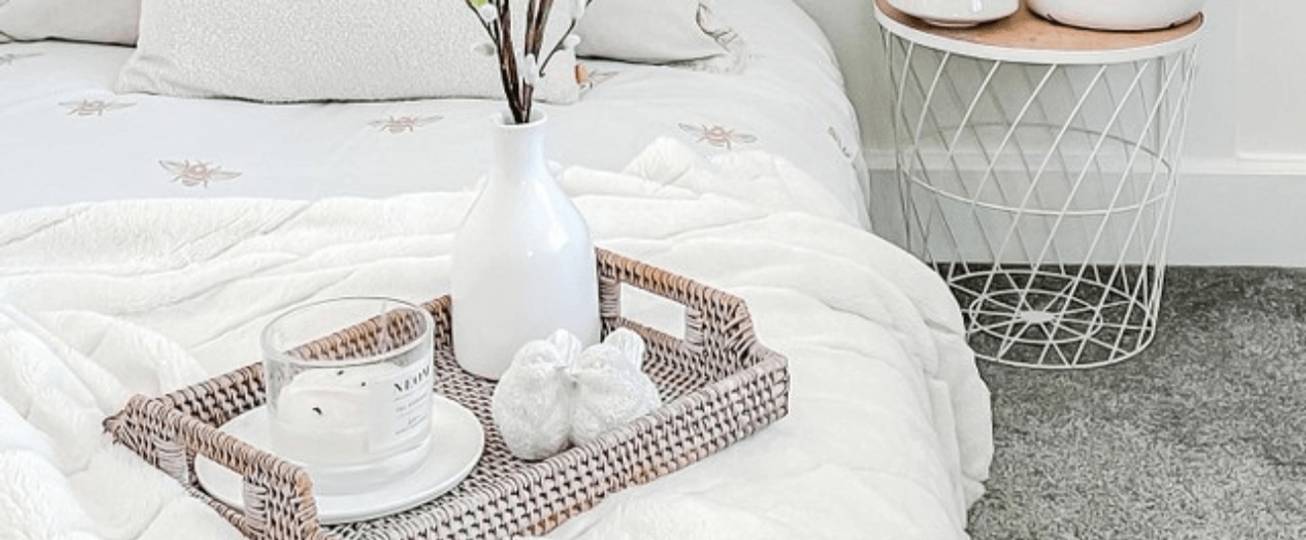 faux fur bed throws at furn.com
Get snuggly without turning up the heating with our heavyweight, faux fur throws for beds. There is nothing like settling down for the night under your toasty duvet, and a faux fur throw will definitely keep your toes warm.
Made using 100% polyester, our faux fur bed throws are perfect for those who tend to toss and turn in the night. These luxurious throws are available with long velvet fibres that you can't resist running your hand through. With some of our faux fur bed throws coming with a micro mink reverse, you'll feel like you're sleeping on a cloud.
Not only will our faux fur bed throws give you the best night's sleep, but they also look fabulous during the day! Browse our range of soothing and electrifying colours to make your room cosy and complete.
Not sure how to style your faux fur bed throw? Read our guide on how to layer your bed like an interior designer.
how to wash a faux fur throw.
You're just getting comfy with your faux fur bed throw, and just as you get ready to doze off you notice a dirty paw print! We've all been there before. To save you some frantic Googling, we include wash instructions on the tag of all of our products.
However, we appreciate that tags can fade or get damaged.
To hand wash your throw: fill a tub with nice cool water (hot water can shrink the hairs) and swish your throw around to remove the first layers of dirt.
Use natural soaps and avoid heavy detergents and bleach as these can damage your lovely throw, and we don't want that.
For any stains, apply a small amount of soap to the area and rub the throw together gently. Once you're satisfied, refill the tub with fresh water and rinse the soap residue off.
Lastly, give your throw a little squeeze to get rid of excess water and hang to dry – don't use a dryer!
Alternatively, if you prefer to machine wash your faux fur bed throw, check your washing machine can take the weight of the throw plus water as it will be quite heavy.
Always wash your throw on a gentle cycle with cold water only. Use mild detergents and steer clear of fabric softener as this will cause your fur to clump together.
Again, gently squeeze your throw and hang to dry.
To go the extra mile, give your throw a gentle brush whilst damp to control the direction of the hairs when dry. If you would like to keep your throw soft, mix a teaspoon of hair conditioner with two cups of water in spray bottle and give it a little spritz.
Have we turned you into a throw-fanatic? Discover our full throw range.