Back to top
Florelli Peter Rabbit™.
'Peter was somewhere in the toolshed, perhaps hidden underneath a flower-pot'
Create a secret garden wonderland with the Florelli Peter Rabbit™ collection. This range uses stunning watercolour florals to evoke a whimsical world featuring original illustrations of our furry friend Peter. A quote from the designer - "When I first visited Beatrix Potter's house it was a gorgeous sunny day in late spring and the garden was filled with beautiful bright flowers. It felt magical and I could picture Peter nestled in the flower beds and hopping along the path"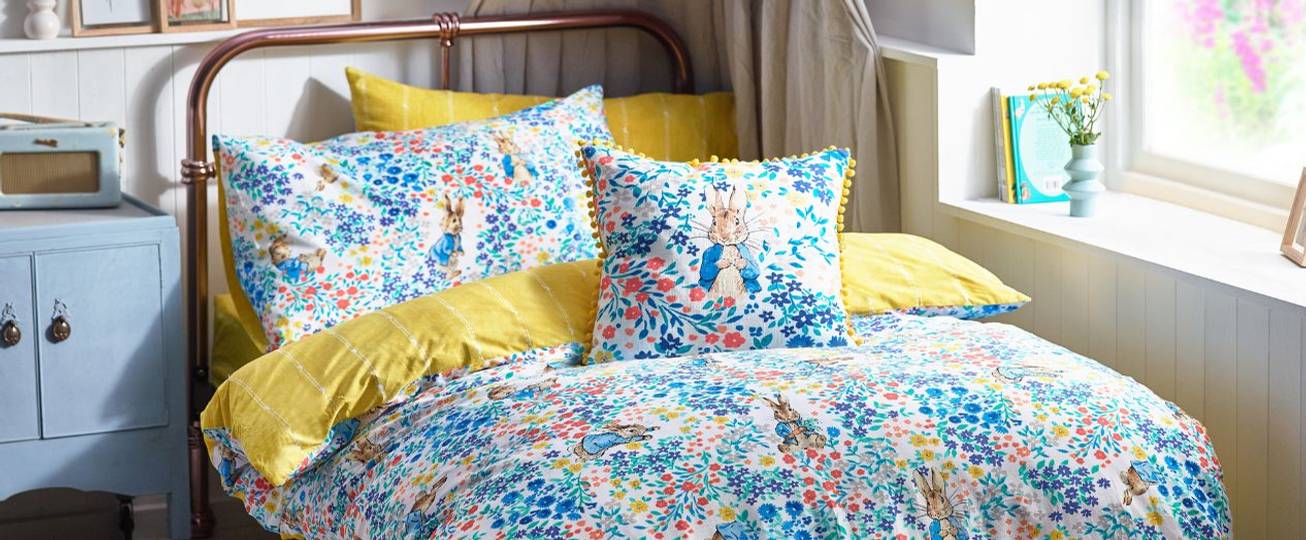 florelli Peter Rabbit™ at furn.com
Add a touch of tradition with this beautiful design of Peter Rabbit roaming in flora.
what was the inspiration for Peter Rabbit?
Did you know Beatrix potter once owned a rabbit who she called Peter Piper? It is said her pet bunny was the 'real' Peter Rabbit who gave her inspiration for the famous tale.
The ditsy design in this collection lift the spirits with its cheery flurry of florals, portraying an English country garden in bloom much like that of Beatrix Potter's own garden in the Lake District. This stunning design is brought to life in gorgeous, rich cotton for a super soft breathable finish.