Back to top
Sleepy Head Peter Rabbit™ Collection.
'his mother put him to bed, and made some chamomile tea'


Nowhere is there a cosier bunny than here in our Sleepy Head Peter Rabbit™ collection as he snuggles down to rest after a hard day of exploring. This beautiful design is available in three colours and features peter amongst the moon and clouds in a starry night sky.A quote from the designer - "My Grandma used to read Peter Rabbit whenever we went to stay, and it always helped me go to sleep when I was little. Beatrix's stories always bring be back to bedtime snuggled up cosy in bed and drifting off to sleep"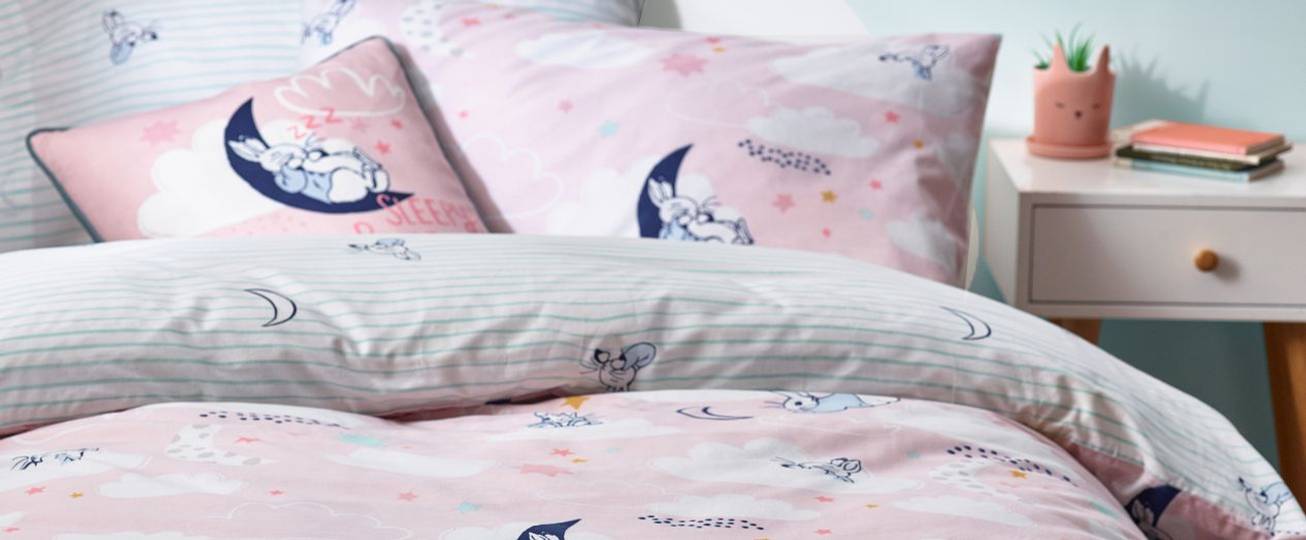 sleepy head Peter Rabbit™ at furn.com
Take your pick of 3 colours in this dreamy collection. The ground and accent colours on each colourway are vibrant and fresh, perfect for rejuvenating any space for a peaceful night's sleep!