Back to top
White Wallpaper.
go clean + bright with our white wallpaper.

White is the perfect canvas. No matter what room you're looking to transform we have the perfect white wallpaper for you. Our paste-the-wall white wallpaper is available in a selection of stunning designs. It's not only easy to apply, but can also be wiped clean, so if you're worried about white getting grubby, worry no more. Shop the collection now.

It can be hard to make a decision when there are so many wallpapers to choose from – so if you want to try before you buy, we provide a sample service across the full range which you can add to your bag for £1. Figure out how much to order with our usage calculator which estimates the amount of wallpaper you'll need for your rooms.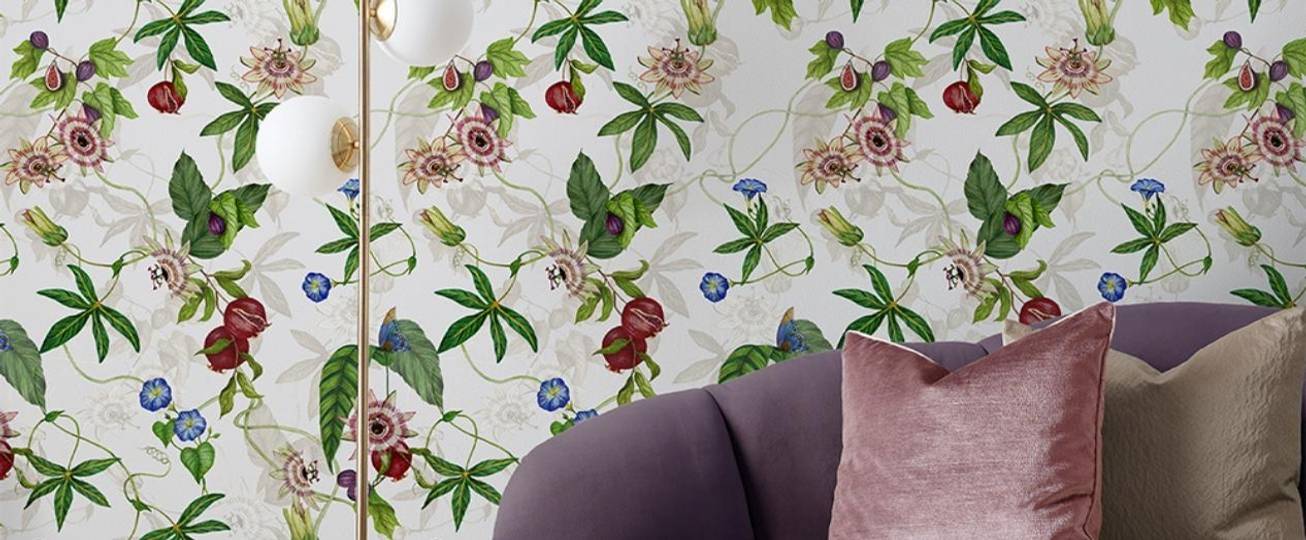 white wallpaper at furn.com
Though white is a neutral colour, it's far from boring. Introduce stylish white walls into your home to brighten any interior space and leave you feeling peaceful and calm.
Whether you're looking to completely redo a dated living room or create a feature wall in the bedroom, our white wallpapers are a perfect addition to any home. Find bright and blooming floral prints with smooth, matte finishes.
All our paste-the-wall wallpapers are hard-wearing and non-fading meaning they'll stay brighter for longer, which is vital when it comes to maintaining a crisp white!
If you're not ready to commit to one wallpaper just yet, we've got you covered. Add a sample to your bag for £1 so you can give it a test-run on your walls.
We've also got a usage calculator which will make it super easy to find out how much wallpaper you'll need to order for your size requirements.
Need more advice? Take a look at our wallpaper buying guide that will give you extra info on which wallpaper is best for you.
how to style white wallpaper.
White is a timeless colour and provides the perfect backdrop to any room and colour scheme.
If you're working with a smaller or north-facing room that doesn't get much light, white is perfect in brightening up and adding a sense of space.
For a super soothing bedtime, a white floral wallpaper in the bedroom will create a feeling of light and airy springlike freshness. Pair with plain bedding in a neutral, complementary shade to bring out the colours of the floral blooms.
Together, white and gold create a modern, deluxe look and a home isn't complete without a clock. How about styling your white wallpaper by hanging a statement gold clock on top? Or hang up your favourite photos and art prints in gold frames.
how to clean white wallpaper.
We know it's important that your white wallpaper stays white, clean and fresh. A home can be full of accidents that lead to marks on walls. Dirty fingers and muddy paws are usually the main culprits!
All our wallpapers are wipeable, meaning that any light marks like cooking grease or crayon can be dabbed away with ease.
First off, you'll need to get rid of all the dust on your wall – it's recommended you do this at least once every two months – you can do this with either a vacuum or a good old-fashioned feather duster. Start from the top and move in a downwards motion so you manage to collect all falling dust, too!
Then, using a clean sponge and warm soapy water, gently wipe the wallpaper until the marks lift off.
Dry afterwards with a fresh towel and your wallpaper will be left looking as good as new.