Back to top
Brown Throws.
brown is back, and it's here to stay.
Whether you're looking for an elegant decorative throw to drape over the sofa, or you want to snuggle up on winter nights, our toasty brown throws are certainly an ideal choice. Add another layer of comfort to your bed or sofa with our irresistible brown throws available in cosy fleece and lavish faux fur fabrics. Shop the collection. Adding a chocolate brown throw is a great way to add contrast to the brighter colours in your home. Available in a variety of shades such as delicious mocha and luxurious taupe, these brown throws will be the perfect addition to any colour scheme.
Finished shopping? Discover five ways to use throws around your home, and how to style them by reading our blog.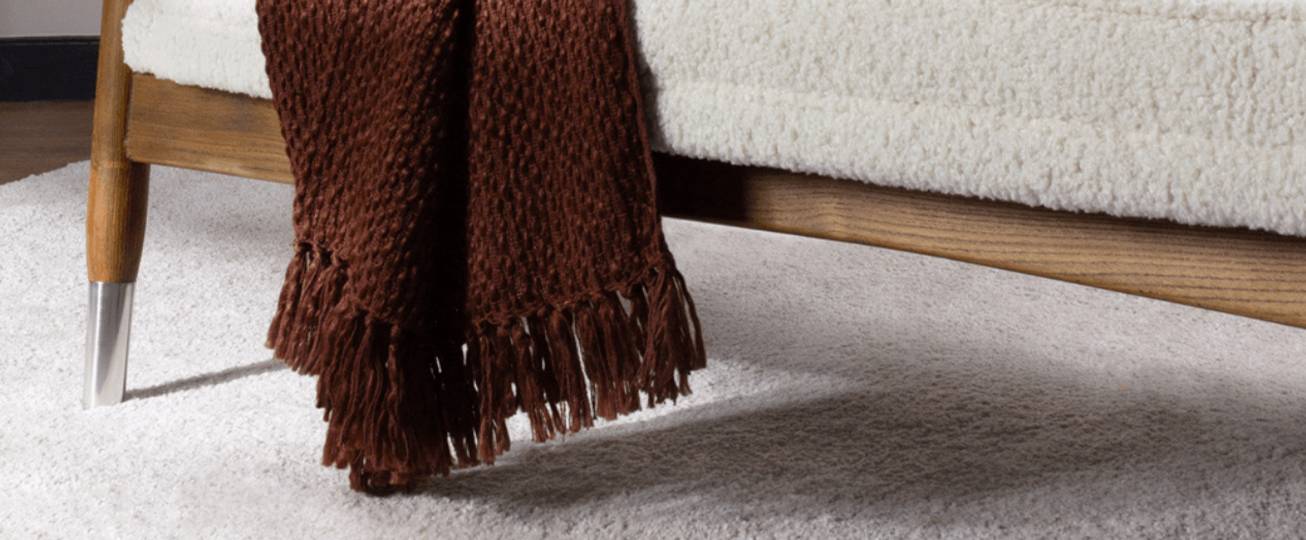 brown throws at furn.com
Brown is a brilliant colour for warming up a space. A timeless classic, the addition of brown to your décor will leave your home with a new sophisticated touch, whilst also maintaining a neutral look.
Our throws are expertly manufactured to withstand the busiest of households. You won't need to hide your new brown throw from sticky fingers and mucky pups with fabric such as 100% hard-wearing polyester, which is easy to wash and dry (just check the care label!).
Want more beautiful browns in your home? Check out our brown cushions.
what colours go with brown throws?
Brown may not be an obvious choice to decorate your house with, but with autumnal colour palettes and vintage décor on the rise, giving brown a chance may work out in your favour.
Brown is effective when tying bolder colours together, so consider pairing your brown throw with warm hues. Couple brown with orange cushions to accentuate its copper undertones and create a natural autumnal vibe.
Love the outdoors, but only from afar? We've got your back. Decorate your home with a mixture of brown and green for a real 'outdoorsy' feel. Plants, rugs and green curtains will team up with the strong earthly qualities of your brown blanket to freshen up your space.
To truly live the autumn dream, read our cosy autumn home décor ideas.
To brighten things up, add some sunny yellow highlights to your home. The combination of yellow and brown is guaranteed to bring a splash of energy into your everyday routine. Alternatively, you can transform your yellow and brown room into Scandinavian heaven with dark modern furniture and crisp white walls.
Maybe it's time to really go to town with brown, and pair your brown throw – with more brown! Layer different shades monochrome-realness. Use shades such as wheat, tan and beige as base colours for your wallpaper, darker shades like russet and coffee for your sofa, and brighter bronzes, copper and mahogany for cushions and throws.