Back to top
Blackout Blinds.
keep the light out with our stylish blackout blinds.


Give yourself the gift of a great night's sleep with blinds that block light out. Not only are they practical for babies, shift workers and light sleepers, they're ideal for regulating the temperature too, as many of our blackout blinds also have thermal properties. Available in both roller and roman styles, you can choose from a variety of stylish colours and on-trend patterns. Shop the collection.


From natural neutrals and subtle patterns to traditional tartan and bold botanicals, there's loads to choose from in our blackout blinds collection. Whether you're looking for a practical roller for the kids' bedroom or a sophisticated roman blind for the main bedroom, you'll find just the thing with us.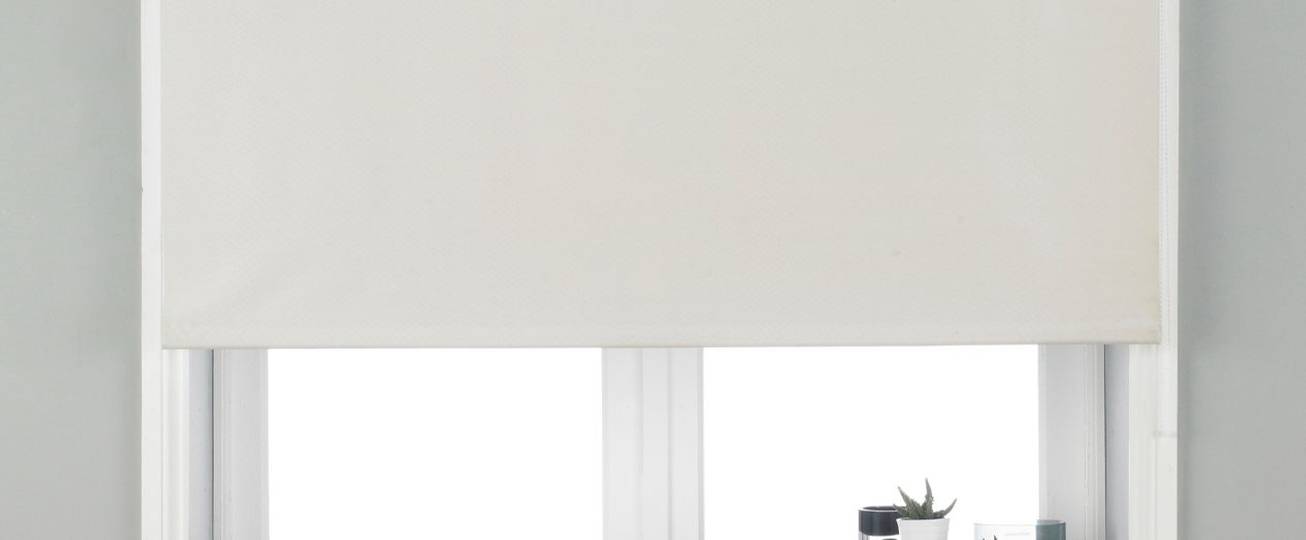 blackout blinds at furn.com.
From sage green and ochre yellow to hot pink and denim blue, we have a wide range of colours in our blackout blind collection. You can also find a variety of gorgeous patterns too. Whatever your style, you're sure to find a stylish ready-made blind to suit your latest room transformation.
Whether you're looking for light controlling properties or you need something to help regulate the temperature, our collection will have the blackout blind ideal for you.
Need more help? Take a look at our handy blind buying guide. You'll find more information on how to measure for your new blinds, the benefits of different styles and different fabrics.
what is a blackout blind?
A blackout blind is any blind that has blackout properties. It's not a particular style of blind – you can find blackout roller blinds and blackout roman blinds in our collection.
They're usually either made with blackout fabric or lined with blackout lining. Our blackout blinds are made with three pass curtain lining, which means that it is created with a layer of foam, which is then coated with two opaque membranes so no light will pass through.
Blackout blinds don't let any light through, however how you hang your blinds will affect how much light can get in around the blind. Inside the recess will look neater, but it may let some light in. Outside the recess allows you to make sure that the window is completely covered. If you prefer to hang your blind inside the recess, consider pairing with blackout curtains for even more light blocking.
where can you use a blackout blind?
Anywhere! Blackout blinds are particularly popular in bedrooms, as they makes getting a good night's sleep easy. But they can be used in home offices, where light can cause glare on a computer screen or make it hard to see a video call. You could also use them in bathrooms for added privacy or to make sure no one can see the lights on in your hallway.
do blackout blinds keep heat out?
Our blackout blinds have thermal properties too. The same process of foam and opaque membrane that blocks light out prevents heat from moving through it too. It means that your blackout blinds will keep heat out in the summer, and keep it in during the winter months – they can even help reduce your energy bills.