Back to top
Roller Blinds.
dress your windows with simple yet stylish roller blinds.


Easy to use and easy to style, a roller blind is the perfect addition to any window. Whether you're looking for something to pop up in your kitchen, your bedroom or living room, our roller blind collection has just the thing. Choose from a wide range of colours, including ochre yellow, burnt orange and duck egg blue. Shop the collection today.


With a simple mechanism, a roller blind offers an uncomplicated way to block out the light. All our ready-made roller blinds are blackout and thermal, which means that both light and heat are unable to pass through. Perfect for keeping light out and bills low.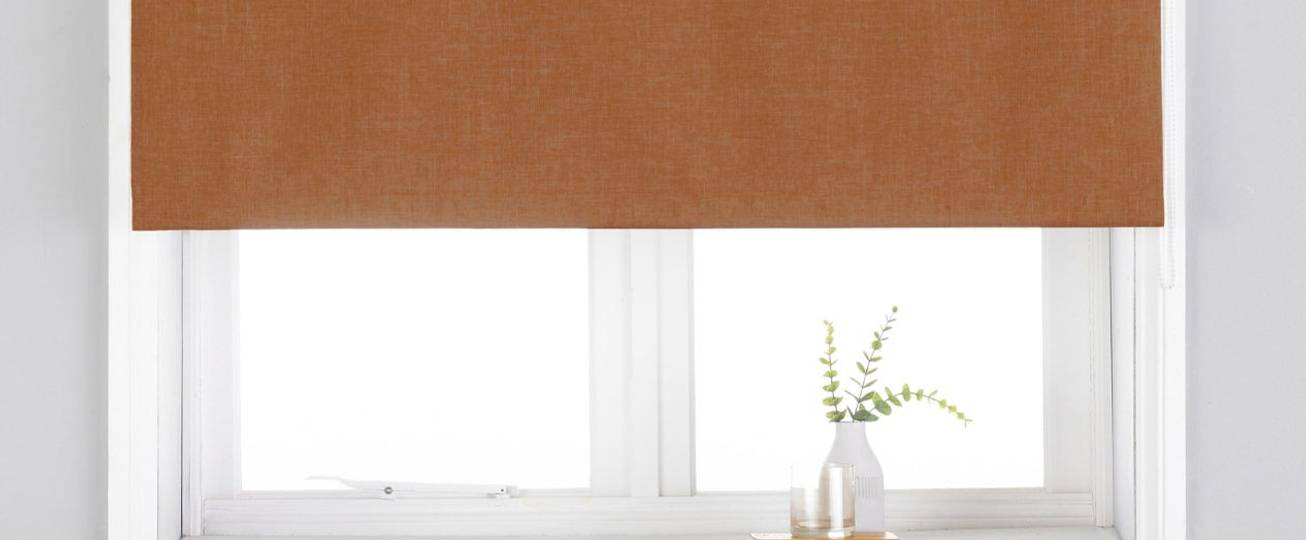 roller blinds at furn.com
Discover the simplicity of the roller blind. Perfect for layering up with patterned curtains or used alone for a practical window dressing, a roller blind is a versatile option for any room in the house. Our collection features a wide range of colours, so pairing a roller blind with your colour scheme is a breeze. From neutrals like ivory and natural to bright colours like pink and yellow, there's a plethora of choice.
All our ready-made roller blinds are blackout. They're made with 'three-pass' lining, which means that a layer of foam backs the blind. This is then coated twice with opaque membrane, ensuring that not even a speck of light shines through.
This process also means that your roller blind also blocks heat transfer. What's heat transfer? It's when heat moves through fabric – our roller blinds prevent this, meaning that they keep heat in during the winter and heat out during the summer. Good news for your energy bills!
how to measure for roller blinds.
You've picked your roller blind, now what? Now you need to make sure that you're purchasing the right size. When it comes to measuring, you have to decide whether you want your blind to hang inside or outside the recess of your window.
Inside the recess means measuring the internal dimensions of the window from wall to wall. We recommend measuring at the top, the bottom and the middle – and if there's anywhere that looks particularly narrow, measure there too! You're trying to avoid buying a bling that's too big for your window, because it simply won't fit otherwise.
This fitting will look neat, but it may let light through, around the edges of the blind.
Measuring outside the recess means measuring the window recess, and adding 10-15cm on each side. This will make sure that no light creeps in around the edges.
For more detail on how to measure for your roller blind, read our blind buying guide.
how to fit a roller blind.
Our roller blinds come with all the fittings and the instructions you need to get your new blind up and operational.
how to clean roller blinds.
The easiest way to clean roller blinds is with a vacuum. Simply roll your blind down and use the brush tool to gently remove any dirt.
If there are marks that won't budge. Try wiping it with a clean, damp cloth and allowing it to dry fully before rolling it back up.