Back to top
Doorstops.
leave your door open to friendly faces.

Our mission is to offer you a range of doorstops that are stylish, practical and affordable (and don't forget cute!) So without further ado, get creative with our irresistible doorstop collection. Perfect in living rooms, bedrooms and kids' rooms for propping open wandering doors, you can find everything from highland cows to hedgehogs. Shop the collection.We have a great range of heavy sand filled door stops, in both novelty and popular animal designs. These doorstops are satisfyingly heavy and will keep your doors propped open.  Choose from schnauzers, elephants, rabbits and many more. Our doorstops are packed full of character and will make a great addition to any home.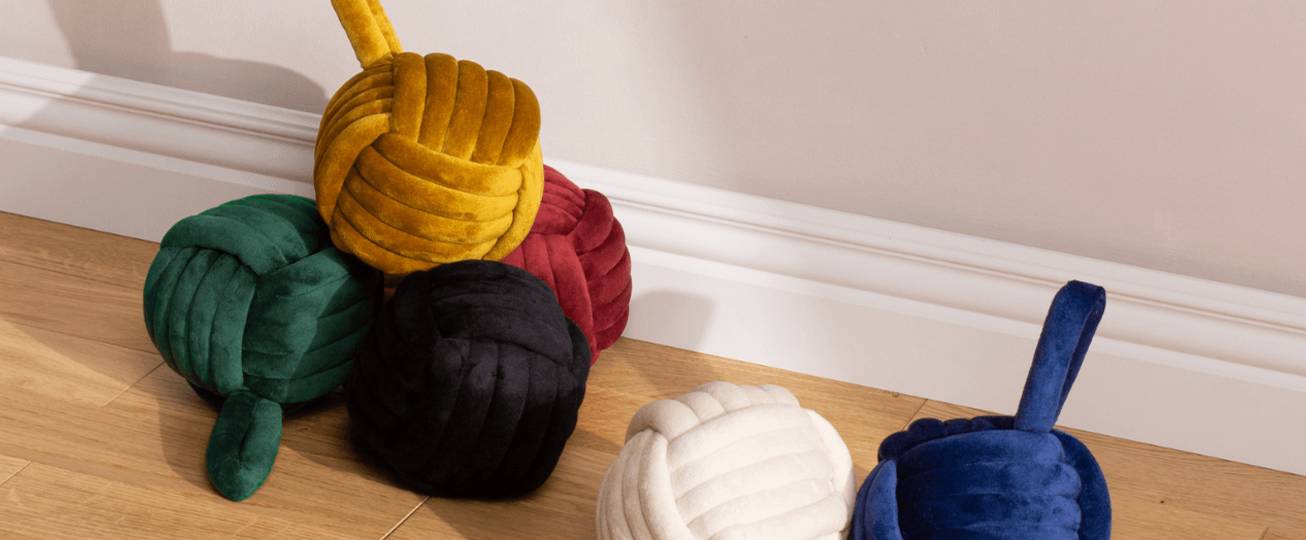 doorstops at furn.com
Our range of adorable animal doorstops will give you your very own concierge. Dressed elegantly in bowties and waistcoats, some even come with their own uniform, allowing your home to feel like The Ritz - just don't forget to tip!
Wave goodbye to holding the door open with your elbow whilst juggling plates, glasses, and teddy bears, and say hello to a friendly face whenever you turn the corner with our doorstops. Sure, our dog doorstops may not help you carry your laundry, but they always lend a helping paw to keeping the door open.
For more animal friends, check out our soft plush toys.
open or closed?
Ah yes - the age old debate, do you like your bedroom door open or closed?
If you answered open, 60% of sleepers agree with you according to a recent survey by the safety science organization UL Solutions. Keeping your door open improves ventilation and helps balance the temperature of the room. An open door allows your air conditioning and central heating to work at their full potential and flow through the whole house.
For more ways to stay energy-efficient, take a look at our draught excluder collection.
If you prefer your door closed that's OK too! Not only are our doorstops skilled at keeping the door open, but their heavy bottoms are great at keeping them closed. There are many perks to a closed door – security and fire safety are top of the list (or maybe you watched too many scary films). But there are other reasons too – noise cancellation, privacy and our fuzzy sheep doorstop are just a few.