Back to top
Coffee Tables.
discover your latest living room centrepiece with our coffee tables.

Serial show-stealers in living rooms across the world, discover the epitome of functional style with our stunning selection of coffee tables. Go for classic round and rectangular options in natural wood hues, or venture into the contemporary with quirky teardrop shapes in painted neutral hues. Shop the collection.

Our coffee tables are made with the highest quality materials, from sturdy wood veneers to firm iron framing and more. They're perfect for holding books, drinks, ornaments and any other bits you like to keep handy while lounging on the sofa – not to mention the centre-stage style they bring to any space.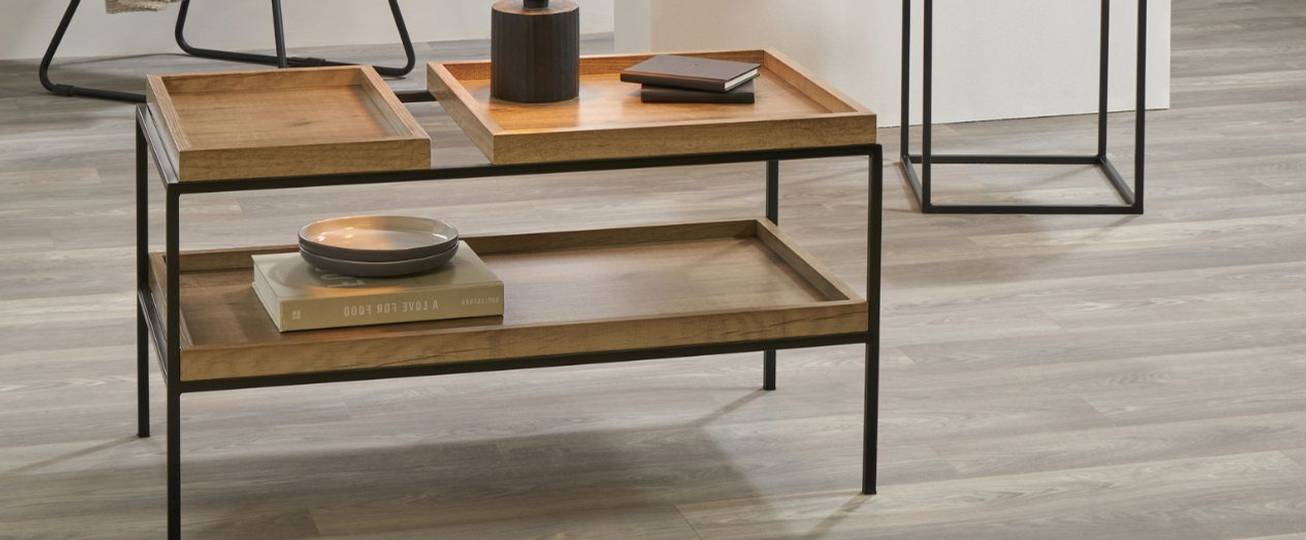 coffee tables at furn.com.
Discover the newest crowd-pleasing focal point for your living room with our coffee table collection. Whether you're overhauling your entire living room, refreshing some empty floor space or just looking for an extra splash of style – you're sure to find the perfect solution with our elegant collection. Explore our excellent range of shapes and styles, from textbook round and rectangular to contemporary teardrop shapes.
Ready for a full living room redo? Our sprawling selection of stylish living room furniture is the perfect place to start. It's packed full of side tables, console tables, shelving units and much more.
If you're itching for some interior inspiration, our Blog is bursting with handy guides and expert style advice. We've got an extensive outdoor furniture buying guide, as well as style tips like how to arrange cushions on your sofa and bed.
how to choose a coffee table.
Unlike lounging with your latte on a Sunday morning, choosing the right coffee table for your living room isn't exactly a de-stressing activity. There are endless different styles, shapes, designs and details, and settling on just one can feel a bit overwhelming.
Luckily, there are some general design rules to help guide you along the way. When it comes to size, your coffee table should be at least half the length of your sofa and no more than two thirds. It should also sit at roughly the same height as the seat of your sofa or armchair – after all, kicking your legs up should never be a struggle.
Wondering what shape to go for? If you have a standard three-seater sofa, then a rectangular, oval or circular coffee table is probably your best option. It makes sure that every seat has equal access to whatever nibbles, drinks or party games are adorning your table. A square coffee table is ideal if you have lots of space, and gives you plenty of opportunity to create a standout styling moment too.
Materials are another factor to give some thought. Natural wood finishes tend to work best with rustic, nature-inspired and modern country interiors, whereas metals and painted tables fit better with contemporary and clean minimalist designs.
It's easy to get caught up in the excitement of decorating a space, but don't forget to spare a thought for your practical needs. Do you have small children? Avoid glass and sharp edges. Got lots of cables, controllers and remotes that need stowing away? Go for a coffee table with built-in storage drawers. Tight on space? Look for nested options that slot into each other for tidy storage.
what to put on a coffee table.
No matter where you fall on the minimalist-maximalist spectrum, a bare coffee table is a universal no-no. As they become the centrepiece in most living rooms, they offer the ideal spot to showcase your personality and style through accessories. From single sculptural moments to layers of alluring accessories, there are endless ways to style your new coffee table.
Start by settling on where you're going to place each ornament on the table. If it's square or rectangular, either one central vignette or something different in each 'quadrant' of your coffee table works great. Keep in mind how much room you'll need for day-to-day items like coffee cups and books. Circular coffee tables look best with decorations in the middle, or pushed far to one side if you'd like to keep the centre clear.
Next, get your selection of ornaments together. The choice is entirely down to you and your personal style, but potted plants, coffee table books, candles and flower vases are all timeless choices. Just make sure to choose a few accessories of different heights to create a sense of balance and visual interest.
Next, try your hand at some arrangements. Step back and admire your design from all angles, snap a few pictures and ask for a second opinion if you feel like you've been looking at it too long to make judgements. Decorating is an ongoing process, so keep your cool and experiment until you find something you're happy with – no doubt it'll evolve down the line.