Back to top
Gold Wallpaper.
glitz and glam your home with gold wallpaper.
Scroll through our gold wallpaper range to introduce some modern elegance to your home. Whether you're new to wallpapering, haven't gotten the knack for it yet, or just short on time, our paste-the-wall gold wallpaper is an ideal choice. Put on the ritz with a little glitz and shop the gold collection.Want to try before you buy? All of our wallpapers are available to buy as samples, so you can see our lovely designs in your home before you make a commitment. And with our usage calculator on every page, even buying has been made easy!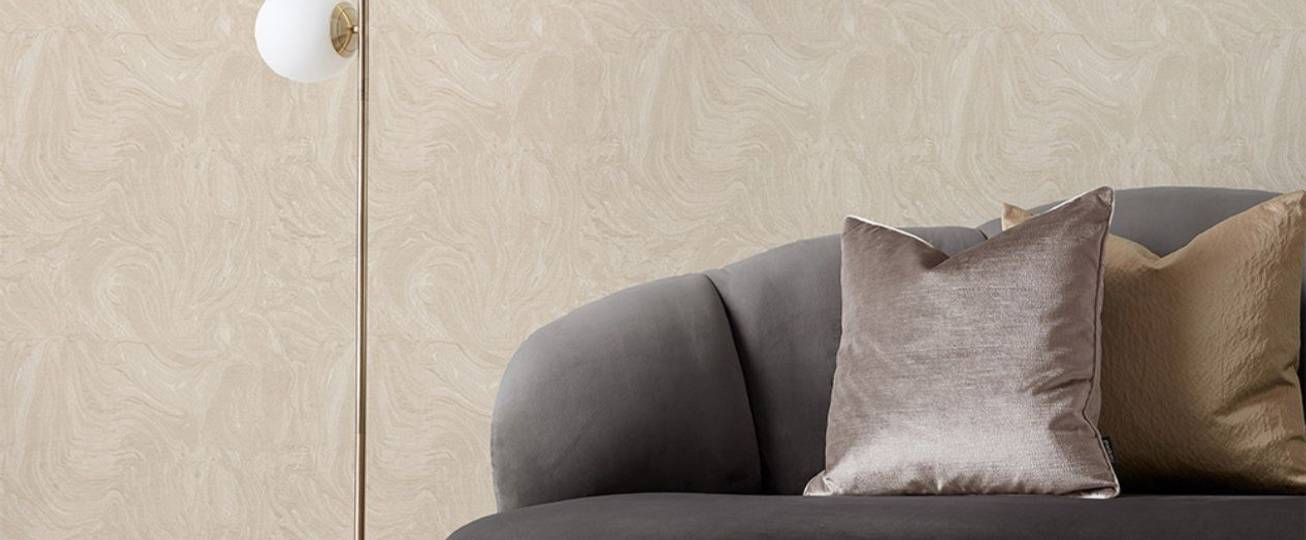 gold wallpaper at furn.com
You can rely on our paste-the-wall gold wallpaper to forever end your fears of decorating. Say goodbye to pasting tables and soggy paper and say hello to quick and easy makeovers leaving you enough time for a cuppa after.
For busy households, our hard-wearing gold wallpaper will be a great match. Having durable and wipeable wallpaper is a must-have when your walls are faced with splashes, spills, and crayons. A simple sponge clean is all that's needed to refresh your walls – still keep the red wine away though, just in case.
For more tips and trick on how to choose the wallpaper for you, read our wallpaper buying guide.
all that glitters…
Seen regularly in religious iconography, gold is often associated with royalty and fortune, and seems to radiate success and luck. Christianity uses gold to impress the glory of God in their churches and on their robes, whereas Hinduism sees gold as symbolising knowledge and meditation.
While diamonds may be a girl's best friend, gold is definitely everyone's friend. Gold is a common present for both him and her, and also known as the official fiftieth wedding anniversary gift – though we wouldn't suggest surprising your loved one with an all gold room.
how to style gold wallpaper.
Gold is a colour that demands attention, the natural shine it gives is always bound to catch your eye. Therefore, too much gold can be overpowering – but the right amount can elevate your space.
For a glamorous living room fit for a Queen, why not buy gold living room wallpaper? Adopt regal-realness with beautiful golden walls, or even just a dramatic feature wall your guests will be mesmerised by.
Add subtle golden accessories around your room to help tie the look together. Golden door handles, gold mirrors, or a shiny gold table lamp will really brighten up your room.
If you've decided on hanging your gold wallpaper in your bedroom, consider making the wall behind your bed the main event. A simple white duvet cover set will go a long way into creating your dream look whilst leaving room for accessories in complementary colours.
The yellow undertones of gold can create a warm, summertime atmosphere when paired with similarly warm colours. Representing heat, cocktails, and tropical fruit - red and orange are the prime colours of summer and will welcome your gold wallpaper with open arms.
Ground the gold with dark tones like navy blue for a sumptuously luxurious feel. The bright warmth of the gold will balance out the cool darkness of the blue, giving you a serene atmosphere to any room. Give it some high drama by pairing your gold wallpaper with black, and go for bold red, soothing green or fresh white as an accent colour.
now to bring your ideas to life.
So now you have an idea on what colours you want to use, but how will you incorporate it into your home?
Layer your bed with blue throws and blue cushions for a high contrasting, serene space. Using darker shades such as navy or cobalt will help your gold wallpaper pop, whilst lighter shades like teal will create a cool and calm feel.
To really embrace nature, pair your gold wallpaper with other natural tones. Green curtains, for example will create a forest vibe, with the green representing leaves and gold imitating natural light. Throw in some brown cushions for an earthy feel that'll bring out your wild side.
Gold and pink may not be an obvious first choice, but who doesn't love a bit of pink? Pairing your gold wallpaper with pink curtains or pink throws will add a modern, sophisticated touch to any feminine room.