Turn your bedroom into an intimate retreat with these romantic bedroom ideas.
---
Your bedroom is a multi-purpose space. Not only is it where you sleep, but it's also where you get ready, where you store clothes and where you read or maybe watch TV. It might even be where you study. It's not always the most romantic! But with a bit of planning and a few updates, you can create an intimate space that you love, whether you share your bedroom or not.
add ambience with candle light.
Looking for romance? There's nothing better than a candle or two (or more!) to add that gently flickering, cosy ambience to your bedroom. You can indulge another of your senses with candles too – scent. Look for ones with notes of rose, jasmine or florals, like our Bee Deco home fragrance range.
dress your bed.
In any bedroom, the bed is the main attraction, but when you're adding in a little romance? It has to be the star! Think fluffy pillows, a sumptuously soft duvet and some beautiful sheets. Try light pink, classic white or even a raunchy red. Don't forget to layer up with throws and cushions.
layer on the texture.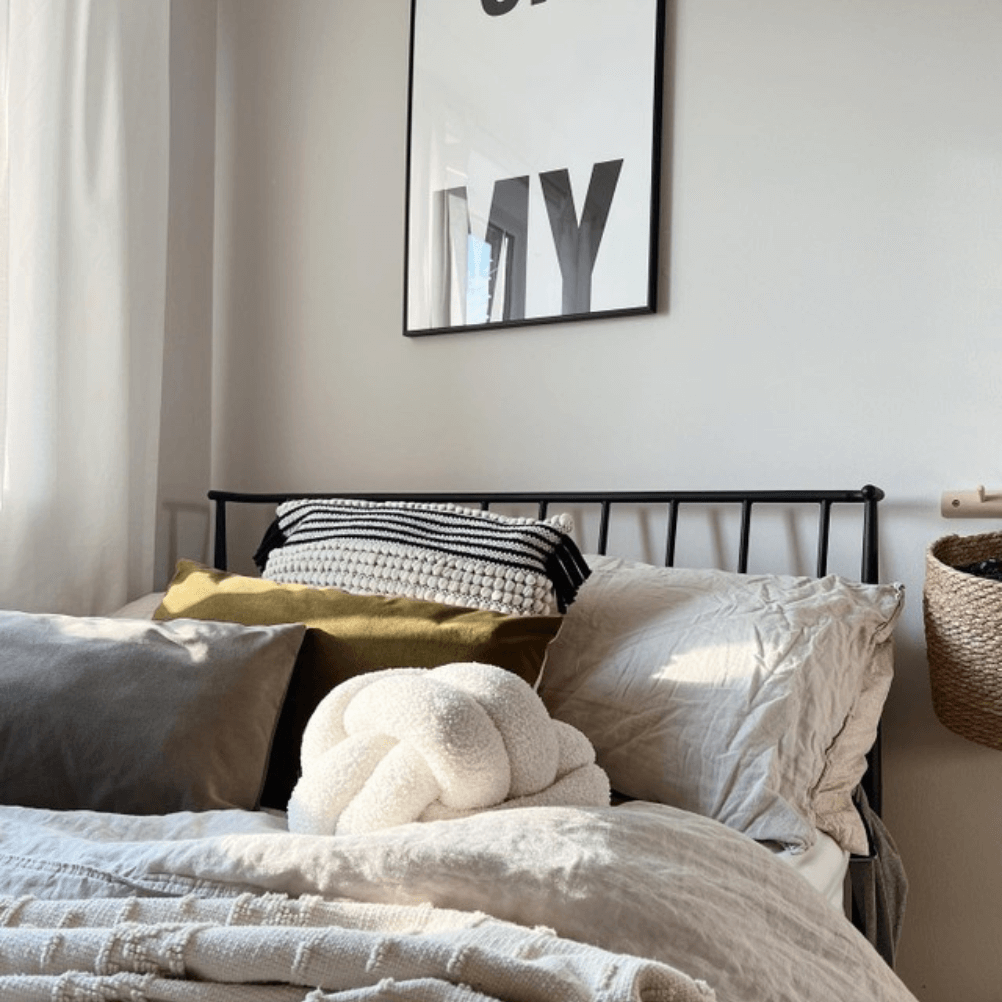 Create an intimate atmosphere with touch – whether you love a faux fur cushion or you prefer a waffle texture throw, there are lots of beautiful textures to choose from. Pick the ones that appeal to you the most, this is your space after all.
set the scene with blush pink.
Pink is the colour of love, so what better hue to choose for a romantic bedroom? Sweet shades of candy pink or soft blush are the perfect shades for a classically romantic room. Add it in with pink cushions and bedding, or go all in and paint the walls in a pink you love.
create a cosy glow.
The big light does not create a romantic mood. So along with your scented candles, you need table lamps and floor lamps to add a soft glow to your bedroom. Layered lighting means that you can get cosy with a partner or travel to faraway places in a book.
use velvet.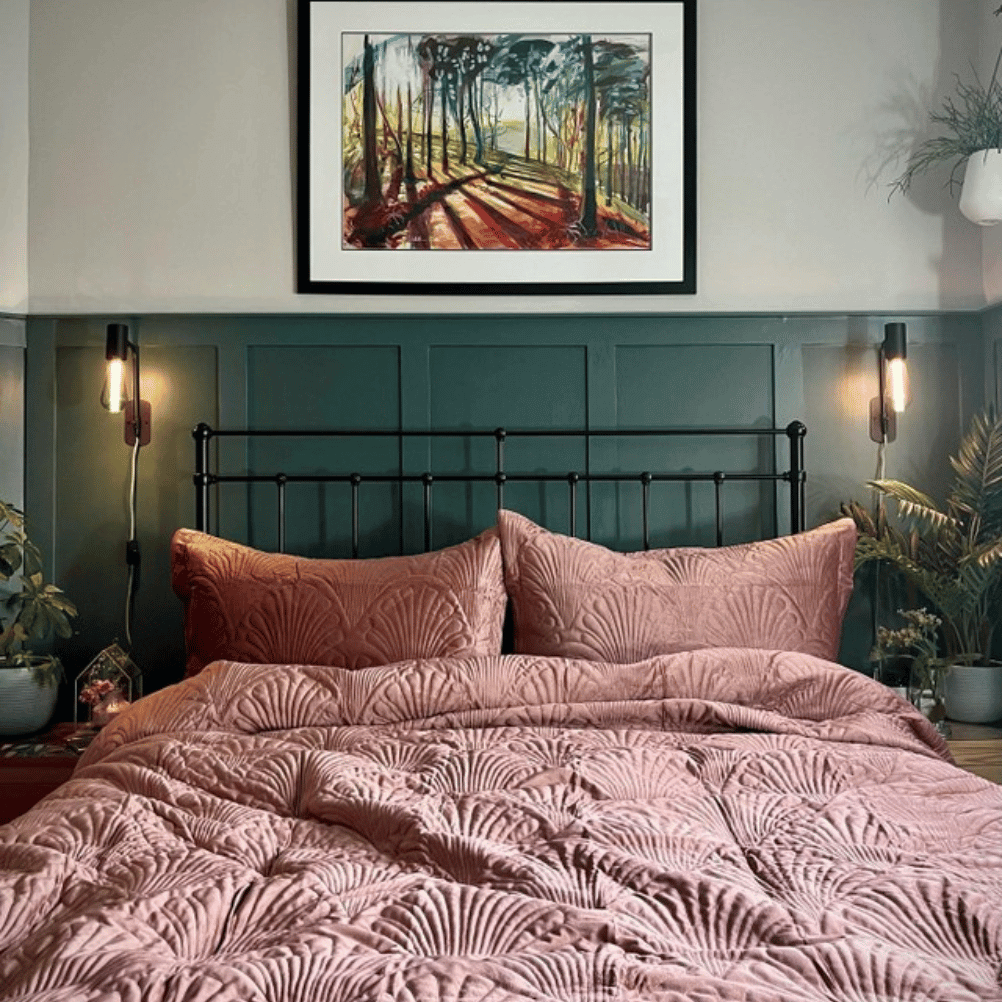 Turn your bedroom into a sensuous sanctuary away from the rest of your home with soft, lavish velvet. Use it on your curtains or in decorative cushions, even your bedding. Our quilted velvet bedding Palmeria in blush is the perfect romantic option.
cocoon yourself.
Creating a private retreat for you and/or a loved is key to relaxation and romance. Make sure your bedroom window is kitted out with blackout blinds or curtains to cocoon yourselves and make it feel like there's only the two of you in the whole wide world.
use moody colours.
While blush and rosy pinks are traditionally romantic, it doesn't suit everyone. If dark and moody colours makes a space feel intimate for you, then why not paint a wall black, navy or gray purple? Along with layers of textures and ambient lighting, it'll be hard to resist.
paint the town red.
A colour often associated with passion, red is warm and atmospheric. Whether you choose it as an accent colour or your main one, there are lots of ways to use it. Pair with white for a traditional take on romance, or with pink for a fun, youthful feel.
go French.
France is the country of love, so why not bring it into your bedroom? A romantic French bedroom has soft hues, refined patterns and crisp white bedding. Add a little ornamentation through antique-style mirrors and accessories.
remove clutter.
Is there anything less romantic than spotting the pile of washing out of the corner of your eye? Keep your bedroom feeling romantic by making sure that all traces of clutter and chores are banished. You could even remove screens to keep the focus on each other completely.
create a romantic feature wall.
Really amp up the romance with a bedroom feature wall. We're talking pink and red hues, floral motifs and bird patterns. You even could go for tactile texture and go for something embossed. Our demoiselle wallpaper in blush has gold accents to add a touch of luxe.
flourish with flowers.
Pretty flowers have been associated with romance since the ancient Greek and Roman times. Choose blooms like red roses, tulips or chrysanthemums for the perfect bedside table flower bouquets or on-trend fluffy pampas grass to adds romance without colour.
make a statement with your bed.
Be dramatic and invest in your bed. Make it super romantic with a four poster style frame, a luxurious upholstered headboard or even just add a canopy to your existing one to add a cocoon-like feel to your bedroom.
---
---
---
---