Back to top
Bath Sheets.
envelop yourself in our luxury bath sheet collection.

Bigger than bath towels, bath sheets are perfect for wrapping yourself up in after a hot shower or bath. All our towels are 100% cotton, so you can expect that plush, super soft experience on your body after a bath or shower. Our collection includes a range of beautiful colours and textures that will look gorgeous in your bathroom. Shop the collection today. Our bath sheets are designed to retain their colour, which means they will look new wash after wash. They have a thickness of 650gsm, so you know that they're soft and fluffy.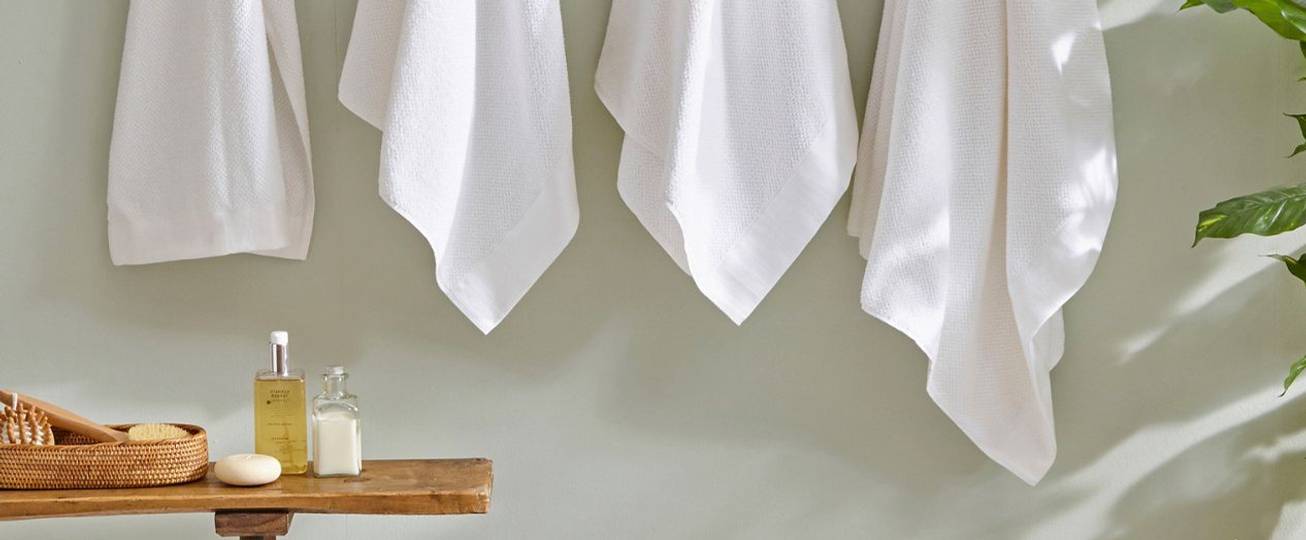 bath sheets at furn.com.
Discover our collection of bath sheets. Ultra-luxurious, our 650gsm bath sheets are perfect for ending your bath or shower in softness. With a range of colours, finding the right one to suit your bathroom is easy – we're talking neutrals like white, natural and greys, brights like ochre and teal and muted tones like blush, sage and smoke green.
Our collection includes both combed cotton and Egyptian cotton, so you can choose your level of luxury too.
what is a bath sheet?
The ultimate in bathing luxury, a bath sheet is just like a bath towel, only bigger. So if you need or prefer more towel to dry you off, then a bath sheet is the way to go. Ours are perfectly plush and luxurious, perfect for enveloping you after a relaxing bath or shower.
They're big enough for you to comfortably keep on while you dry your hair, shave or apply make-up.
While a bath towel is usually 70cm by 130cm (27.5" x 51.1"), bath sheets come in at 90cm by 150cm (35.4" x 59"), making it super snuggly.
Discover our towel buying guide for more help on picking the right towel.
how to choose the right bath sheet.
Choosing the right bath sheet is really important. It will make your bathing experience better and make your bathroom feel put together.
Got your colour scheme sorted? Choose between matching bath sheets, which will create a serene, tonal look, go for a complementary accent colour for a rich and sophisticated feel, or plump for bath sheets in contrasting colours for a lively, colourful bathroom.
Don't forget your other towels – they're just as important. We have bath towels, hand towels and face cloths to pick up too, all available in our spectrum of beautiful colours, textures and patterns.