Back to top
Living Room Wallpaper.
freshen up your front room with our wallpaper for living rooms.


Available in an array of colours, textures and designs our paste-the-wall wallpaper is an ideal choice to transform your living room. Whether you're looking for a funky floral design or a swirling marble effect, we've got you covered. Our wallpaper is durable, easy to apply and can be wiped clean, making it perfect for family life. Shop the collection.

The living room is a space in the home we tend to spend a lot of time in, so finding the wallpaper that's exactly right for you is key. We provide a sample service across the full range of wallpapers for just £1 per sample. You can find out how much wallpaper you'll need for your living room with our usage calculator too.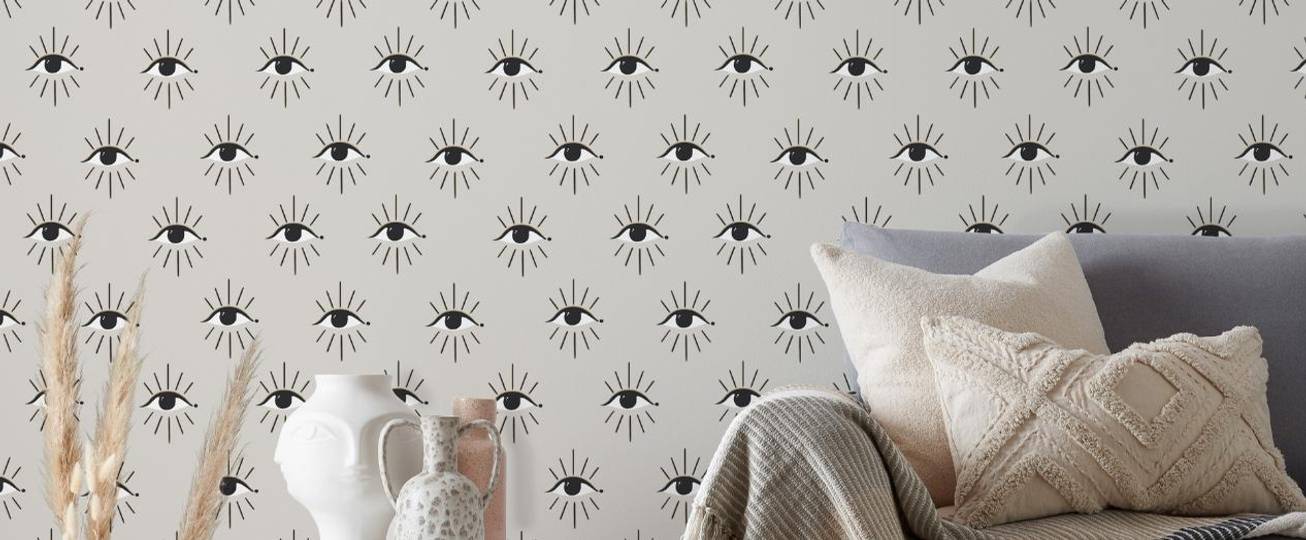 living room wallpaper at furn.com
Fall in love with your living room all over again. The living room is usually the largest room of the house and the communal area we spend most of our time in, whether that's putting our feet up and watching TV or chatting with loved ones. Create a space you can't wait to come home to with our wallpapers for living rooms.
Are you moving into your first home and want to make the living room your own? Or do you want to create a feature wall in a living room that's feeling a little dated? Either way, we've got you covered.
From abstract to animal, geometric to floral, we have a variety of unique designs to choose from to suit your interior tastes and express your personality. Our paste-the-wall wallpapers come in an assortment of different finishes too, including textured, vinyl, metallic and printed.
All our wallpapers are hard-wearing and non-fading meaning they'll keep their colour and look newer for longer.
If you're not 100% sure on which wallpaper will be right for you, take a look at our wallpaper buying guide for extra info.
how to choose wallpaper for the living room.
There are many factors that affect the type of wallpaper you should choose for your living room, including the size, how much natural light it gets, and of course, your unique and individual taste.
If your living room is on the smaller side, a wallpaper with a smaller print on a lighter background will do wonders in opening up the room. Think colourful floral prints on cream or white backgrounds. Or fun, abstract prints on pastel shades.
For a living room that's north-facing or just doesn't seem to get much natural light, a metallic finish will help to bounce light around the room and create a gorgeous glimmer for a low-lit living room.
Having said that, any wallpaper can work in your living room if you love it enough, so don't be afraid to go for something wild if that's what your heart desires. A sample service is available across our wallpaper range for £1, meaning you can try before you buy.
how to clean wallpaper.
We know a home can be full of unexpected accidents, what with coffee spills and crayon marks. Our wallpapers are wipeable – any light marks can be dabbed away with ease – so you don't have to worry.
To wash your wallpaper, firstly you'll need to make sure the surface is dust-free. We recommend you dust your wallpaper, marks or not, once every two months – this will help keep it fresh. Use a vacuum or feather duster to get rid of any that's settled. Start from the top and move downwards so you can collect any dust as it falls.
Using a clean sponge and warm soapy water, gently dab the wallpaper until the marks wipe away.
Then you can go ahead and dry the wallpaper with a fresh towel.